Deported US Army veteran blames PTSD for drug conviction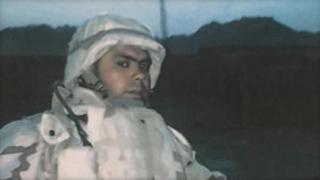 A US Army veteran has been deported to Mexico after serving time in jail for drug charges, authorities say.
Miguel Perez started using drugs after returning from his second tour in Afghanistan with post-traumatic stress disorder, says his lawyer.
The 39-year-old was escorted across the border on Friday, said US Immigration and Customs Enforcement (ICE).
He came to the US when he was eight years old and joined the military in 2001 while on a US green card.
Perez unsuccessfully petitioned for US citizenship last month, claiming his life would be in danger if he was sent to Mexico.
He claimed he should be allowed to stay in the US for mental health and substance abuse treatment because of his military service, according to the Chicago Tribune.
The father-of-two was initially convicted in February 2010 in Chicago, Illinois, for "delivering two pounds of cocaine and sentenced to 15 years", ICE spokeswoman Nicole Alberico said in a statement sent to the BBC.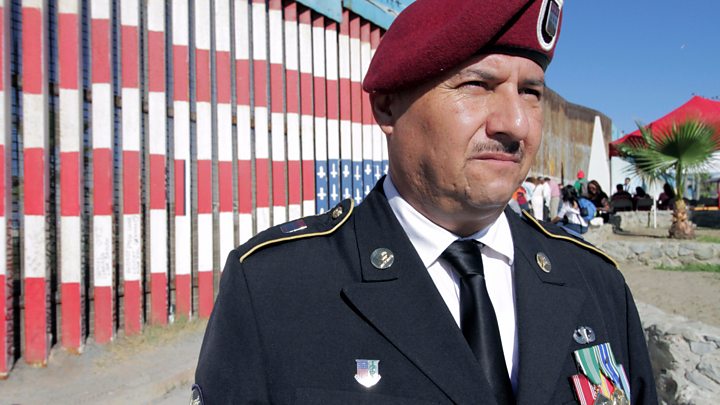 Perez had served half of a 15-year prison sentence when he was called to immigration court.
He has been in ICE custody since September 2016, according to ICE.
---
More on US immigration
---
Perez reportedly said he mistakenly thought he would become a US citizen automatically after his military service. Perez's parents and his children are US citizens, according to US media.
According to a statement from ICE, Perez was flown from Indiana to Texas where ICE officers escorted him across the US-Mexico border and turned him over to Mexican authorities.
His lawyer, Chris Bergin, told NBC News that his client was left in Mexico with no money and only his orange prison jumpsuit.
"This is a deplorable way to treat a veteran who risked his life in combat for our nation," said Senator Tammy Duckworth, a military veteran, in a statement.
"It's shameful to turn our backs on those who have the courage to wear the uniform. We can do better than this," she said.
ICE's Ms Alberico said the agency "respects the service and sacrifice of those in military service, and is very deliberate in its review of cases involving US military veterans".
She said that the "removal of cases involving US military veterans" is done only after authorisation of senior leadership and on a case-by-case basis.
Perez told CNN that the horrors he experienced in Afghanistan sent his life into a spiral of drinking and drug addiction.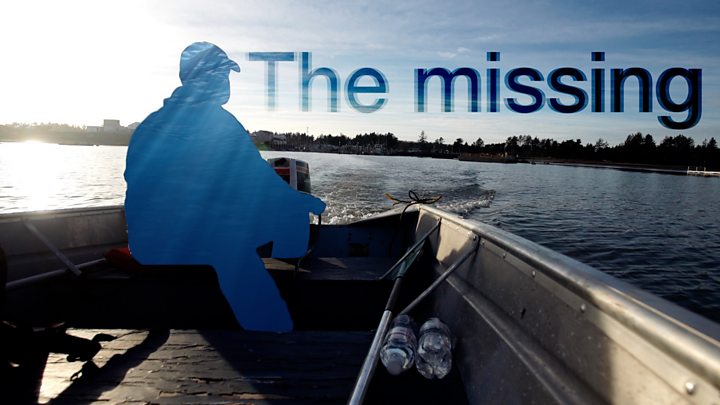 "After the second tour [in Afghanistan], there was more alcohol and that was also when I tried some drugs," Perez told CNN last month. "But the addiction really started after I got back to Chicago, when I got back home, because I did not feel very sociable."
A number of other US veterans who served as legal permanent residents in the hope of obtaining full citizenship have been deported after criminal convictions.