'I felt dead', kidnap survivor Amanda Lindhout tells court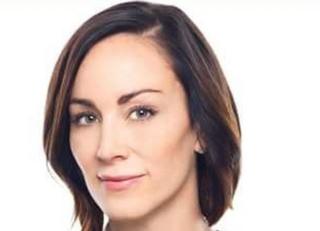 Canadian journalist Amanda Lindhout has said the abuse she experienced at the hands of captors in Somalia took a devastating emotional toll.
She was reported to visibly struggle to keep her composure at the sentencing hearing of one of her kidnappers.
Ms Lindhout and Australian photojournalist Nigel Brennan were taken hostage near Mogadishu in 2008.
Somali national Ali Omar Ader was found guilty in December for his involvement as a negotiator in the kidnapping.
In an Ottawa, Canada courthouse, Ms Lindhout said on Wednesday that her time as a hostage, and the abuse she suffered, left her with severe anxiety, depression and nightmares.
"I was a damaged woman no one could love," she told judge, as reported by the National Post.
Ms Lindhout said her lengthy captivity left her suicidal upon her release, she said according to the CBC.
"I felt dead and that being in the world was an alien experience," she said, according to Canada's national broadcaster.
Mr Brennan and Ms Lindhout were held captive by an unidentified militant group in Somalia for 460 days before being released in November 2009.
The pair were working on a story about displaced persons camps near the capital city when they were taken hostage at gunpoint.
They have described having been assaulted, tortured and nearly starved during their captivity.
Mr Brennan spoke on Wednesday about feeling "hatred and anger" over being unable to help when he overheard Ms Lindhout's screams.
Both former captives also said they are able to forgive Ader for his actions.
Mr Brennan told journalists that saying as much to Ader in person gives him closure.
Crown prosecutors believe this is the first time a foreign hostage-taking has been prosecuted in Canadian courts.