Planned Parenthood tweet calls for abortion Disney princess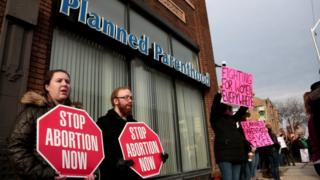 A US women's health clinic has removed a tweet calling for Disney to create an animated princess "who's had an abortion".
The post by the branch of Planned Parenthood in Pennsylvania also said: "We need a disney princess who's trans".
The organisation deleted the tweet but defended it as calling for "honest depictions of certain people's lives".
The post provoked an online backlash from the political right and even left.
The Planned Parenthood Keystone tweet posted on Tuesday morning said: "We need a disney princess who's had an abortion
"We need a disney princess who's pro-choice
"We need a disney princess who's an undocumented immigrant
"We need a disney princess who's actually a union worker
"We need a disney princess who's trans".
The comment attracted a welter of criticism from Twitter users.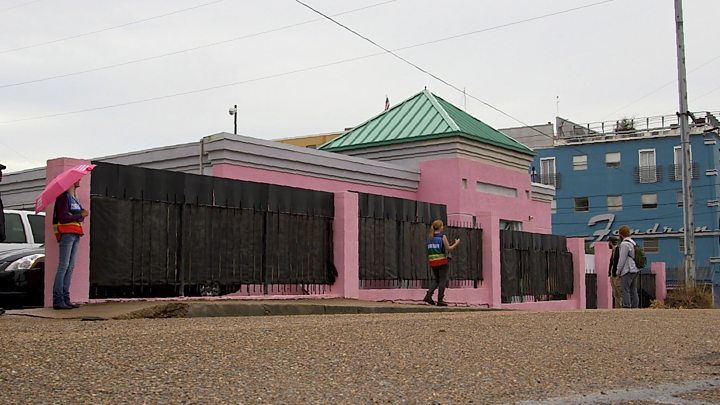 One person labelled the post a "disgusting" attempt to "indoctrinate our kids".
"We need a disney princess who can stop my money from going to planned parenthood where they spend it on killing future princesses," another wrote.
Some used the hashtag #defundPlannedParenthood.
Planned Parenthood is banned by federal law from using taxpayers' dollars to directly provide abortions, except in cases such as rape or incest, though critics say this rule is an accounting gimmick.
Mississippi strict abortion law blocked
Even apparently liberal Americans, usually reliable supporters of Planned Parenthood, sounded critical of the Disney princess tweet.
One Twitter user wrote: "Disney princesses are for CHILDREN and these are adult issues. Jesus. This far-out crap is why we got stuck with Donald Trump."
Another replied: "Exactly. They have no idea how extreme this sounds (and yes, I'm pro-choice)."
Donald Trump Jr, the president's son, also weighed in on Twitter.
The post appeared inspired by a recent viral meme in which social media users "sarcastically advocate for a Disney princess with a certain characteristic", according to the website knowyourmeme.com.
While Planned Parenthood Keystone deleted the tweet, the organisation defended it.
Chief executive Melissa Reed said: "Today, we joined an ongoing Twitter conversation about the kinds of princesses people want to see in an attempt to make a point about the importance of telling stories that challenge stigma and championing stories that too often don't get told.
"Upon reflection, we decided that the seriousness of the point we were trying to make was not appropriate for the subject matter or context, and we removed the tweet."