Texas woman jailed for five years for 'accidental' voter fraud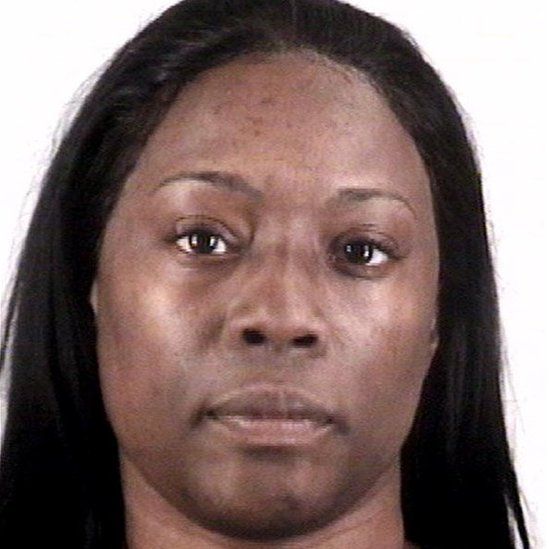 A Texas judge has sentenced a woman to five years in prison after she voted in the 2016 election despite having been convicted of a serious crime.
Crystal Mason, 43, was found guilty of tax fraud in 2011, and was free on probation when she cast her ballot.
She failed to convince the judge she did not know that as an ex-convict, she had lost her right to vote.
It is estimated that more than six million convicted US men and women were prohibited from voting in 2016.
In Texas, convicts can have their voting rights restored after they have completed their full sentence, including probation.
Illegally casting a ballot is a second-degree felony, punishable by up to 20 years in prison.
Mason's lawyer argued at Wednesday's hearing: "She was never told that she couldn't vote, and she voted in good faith."
Her defence team has already filed an appeal.
Mason previously served nearly three years in prison for filing inflated returns on behalf of tax clients.
During her voter fraud trial, she acknowledged having signed a document at the polling station that asks voters whether they have a felony conviction and if they have completed their sentence, including supervised release.
But she testified in court she did not notice that part because an election worker was helping her with the ballot.
Mason's probation officer also told the court he had not advised her she was ineligible to vote.
But Tarrant County District Judge Ruben Gonzalez was not swayed by the arguments.
"You think I would jeopardise my freedom? You honestly think I would ever want to leave my babies again?" she said.
This is not the first case of a voter fraud conviction in Texas.
Rosa Maria Ortega, 37, an immigrant with a green card, was convicted of voting illegally in the 2012 presidential election and the 2014 Republican primary.
She was sentenced a year ago to eight years in prison, and to be deported afterwards.