Hill Street Blues creator Steven Bochco dies aged 74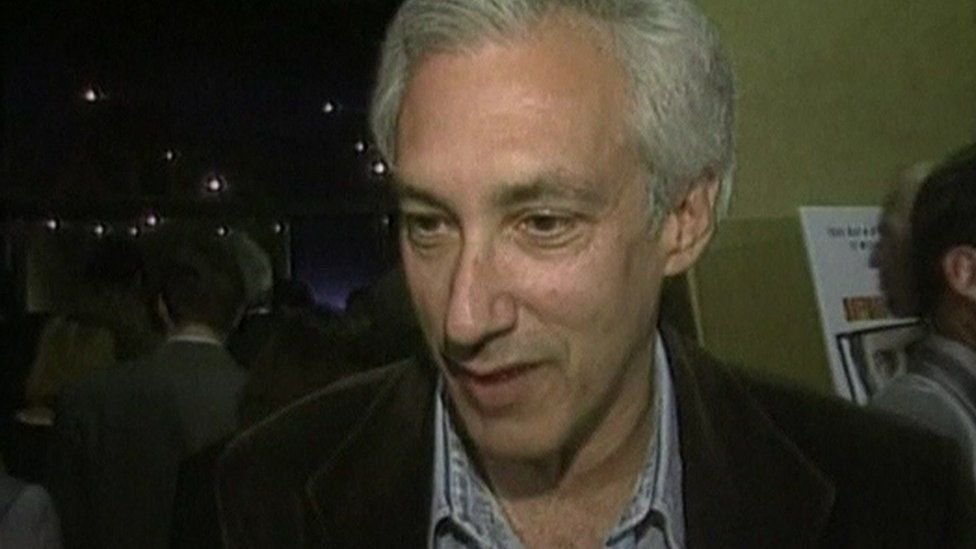 US television producer and writer Steven Bochco, who created some of America's best known police drama series, has died aged 74.
Born in New York, he helped define modern TV drama through work like Hill Street Blues, LA Law and NYPD Blue.
His award-winning innovations included story lines spread over several hour-long programmes, ensemble casts and edgy content.
Bochco had been battling a rare form of leukaemia for several years.
The writer was nominated for 30 Emmy awards and won 10 of them. The seven series of cop show Hill Street Blues won a further 26.
The son of a painter and violin virtuoso, he grew up in Manhattan. After studying at New York University and the Carnegie Institute of Technology, he went to work for Universal Pictures as a writer and story editor on the detective series Ironside and Columbo.
From 2014 until 2016, he wrote and produced Murder in the First, a US police drama starring Taye Diggs and Kathleen Robertson.
As news of Bochco's death emerged, actors and industry insiders paid tribute to a man who changed their art-form forever.
Actress Debra Messing, who starred in the US sitcom Will & Grace, called him "a pioneer, a gentleman".
Skip twitter post by Debra Messing
So sad to hear of Steven Bochco's passing. He was a pioneer, a gentleman, and gave me my first job in prime time tv. Rest well, sir. You will be missed. #RIP

— Debra Messing (@DebraMessing) April 2, 2018
The BBC is not responsible for the content of external sites.
End of twitter post by Debra Messing
Joss Whedon, creator of the cult TV series Buffy the Vampire Slayer, cited him as a major personal influence.
Skip twitter post 2 by Joss Whedon
Absolutely one of the biggest influences on Buffy (and me) was HILL STREET BLUES. Complex,unpredictable and unfailingly humane. Steven Bochco changed television, more than once. He's a legend. All love to his family, R.I.P., and thank you.#LetsBeSafeOutThere

— Joss Whedon (@joss) April 2, 2018
The BBC is not responsible for the content of external sites.
End of twitter post 2 by Joss Whedon
Former USA Today TV critic Robert Bianco summed up: "If this is the Golden Age of television, Steven Bochco launched it and helped sustain it. Every great modern drama owes 'Hill Street' a debt."
Bochco is survived by his third wife, Dayna Kalins, his children Melissa Bochco, Jesse Bochco and Sean Flanagan, and two grandchildren.