Trumplomacy: Can US quit Syria 'very soon'? It's complicated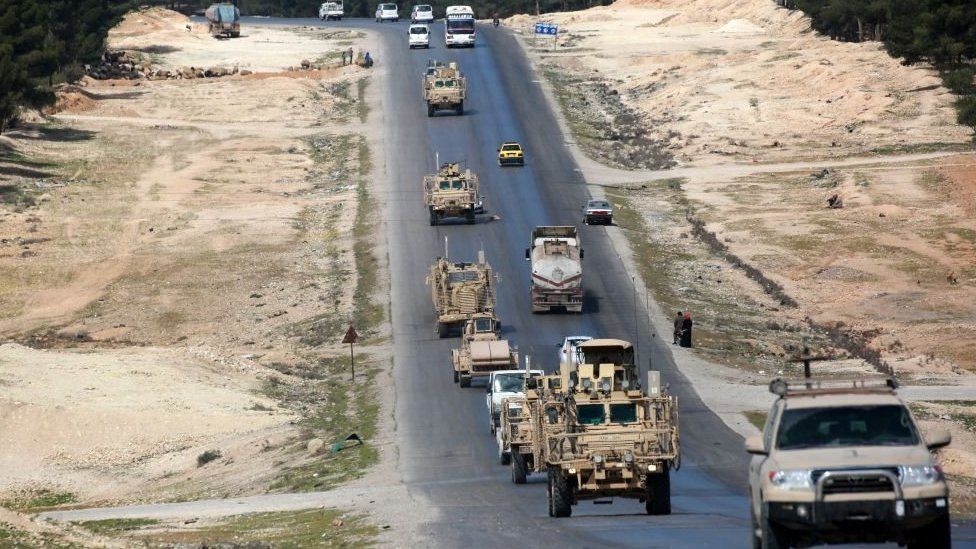 The US is not a main player in Syria's crowded battlefields, but it is an important one.
American forces and their local allies control a large and strategically important area in the eastern part of the country in which they have mostly, but not entirely, defeated the Islamic State (IS) group.
The White House has now said the US military will complete its mission to eliminate IS remnants, but says that shouldn't take long.
That's as far as it's gone to clarify matters since US President Donald Trump seemed to be rewriting Syria policy on the fly by declaring the US would exit "like, very soon".
Despite the success of the anti-IS campaign, ending it won't be as rapid as Trump would like. Remaining IS fighters have proven tenacious.
Crucially, America's key local partners, the Kurds, have abandoned the battle against the Islamic State terror group to help their brethren in another part of Syria under attack by another US ally, Turkey.
It's complicated. Ground operations against IS were put on hold last month.
But even if there comes a moment called "Victory", the Pentagon fears that a complete withdrawal of US troops would leave a dangerous void.
It would in effect cede US-controlled territory to the regime of Syrian President Bashar al-Assad and its Russian backers, betraying America's Syrian allies and neutralising its efforts to influence a post-war order that takes into account Washington's interests and those of its regional allies.
It would disrupt the administration's strategy to help stabilise the devastated battle zones in order to prevent an IS comeback - by providing basic services so that people can return to their homes. The Pentagon and the Department of State are in lock-step on this approach.
And it would allow Iran to expand its already considerable influence in Syria and the region, facilitating Tehran's efforts to establish an overland supply route through Iraq and Syria to its allies in Beirut, the powerful Hezbollah movement.
This is of great concern to Israel, which fears an Iranian military presence on its borders, and to Saudi Arabia, Iran's biggest regional rival.
Foreign policy hawks in Washington who've applauded Trump's assault on the Iran nuclear deal haven't minced words: "Trump cannot have a serious Iran strategy if he allows Tehran to win in Syria," Mark Dubowitz, chief executive of Foundation for Defence of Democracies, told the Wall Street Journal.
Trump may have good reasons for wanting to pull out of a messy Mideast war, aside from the fact that he promised to.
There's the portent of a never-ending commitment a la Afghanistan, and his conviction that the US isn't getting a bang for the trillions of bucks spent.
"If you want us to stay," he says he told the Saudis, "maybe you're going to have to pay".
In fact, this appears to encapsulate Trump's overall approach to foreign policy: transactional and short-term, focused on what can be achieved in the moment rather than on a comprehensive strategy to navigate complex circumstances embedded in an arch of history.
His former Secretary of State, Rex Tillerson, was quite good at the long view.
A few months before the president fired him, Tillerson spelled out the reasons why it was necessary for US national security that the military remain engaged in Syria even after an IS defeat.
He lost the argument; it's not clear if Trump's generals can still win it.