Timothy Cunningham: Missing US government scientist found dead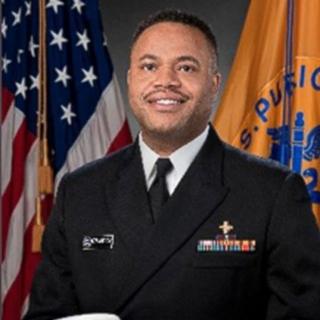 The body of a US government disease scientist who vanished more than six weeks ago has been found in a river in Atlanta, Georgia, police say.
Timothy Cunningham left work at the Centers for Disease Control and Prevention (CDC) in Atlanta on 12 February, saying he was feeling unwell.
The 35-year-old's body was discovered in the Chattahoochee River on Tuesday night, said Atlanta Police Department.
Police say they do not suspect any foul play, but have not ruled it out.
The Harvard graduate had worked on tackling the Ebola and Zika outbreaks before his death.
His body was found late on Tuesday by a group of fishermen.
According to the Atlanta Business Chronicle, Cunningham, who was known to collect rocks, was found with crystals in his pocket and wearing running shoes.
His death has been classified as a drowning.
"Since the investigation is ongoing, we do not have...whether it was an accident, a suicide, or anything other than that" he drowned, said Fulton County Chief Medical Examiner Jan Gorniak.
Mr Cunningham, who was an epidemiologist in the CDC's chronic disease department, lived with his dog.
The pet, along with Mr Cunningham's keys, wallet, phone, identification, credit cards and passport were all found by investigators safely locked in his Atlanta home.
Police initially said that on the day Mr Cunningham was last seen alive, he had expressed disappointment to his supervisor about missing a promotion.
But the CDC said last month that information was incorrect.
Acting CDC Director Dr Anne Schuchat said Mr Cunningham had actually received an early promotion to commander in July last year "in recognition of his exemplary performance".
His disappearance prompted a $10,000 (£7,000) reward for any clues, and a massive police search.