New York judge awards Egon Schiele art to Holocaust heirs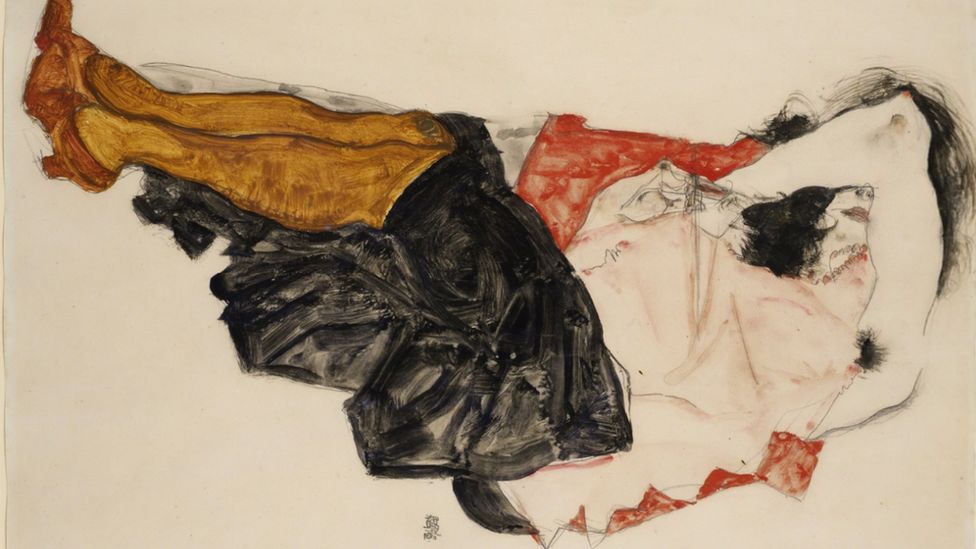 A New York judge has awarded two Nazi-looted drawings to the heirs of an Austrian Holocaust victim.
The drawings - Woman Hiding Her Face and Woman in a Black Pinafore by Egon Schiele - will go to the heirs of Fritz Grunbaum, killed in Dachau concentration camp in 1941.
The Nazis confiscated Grunbaum's 449-piece art collection when he was arrested in 1938.
London-based art dealer Richard Nagy had claimed a legal title to the works.
He had exhibited the drawings at a 2015 art show in New York, where the heirs discovered the art was up for sale.
Mr Nagy said he had bought them legally. But the Manhattan state court ruled against him, citing the 2016 Holocaust Expropriated Art Recovery (Hear) Act.
The act extended the statute of limitations for making claims on Nazi-stolen art to six years after its "actual discovery".
Raymond Dowd, a lawyer for the Grunbaum heirs - Timothy Reif, David Fraenkel and Milos Vavra - argued that the lost works were not discovered by his clients until they noticed they were up for sale at the art fair.
After the ruling, Mr Dowd praised the decision for moving "a step closer" to recovering art taken in "the largest mass theft in history".
You may also be interested in:
The case follows a failed attempt by Milos Vavra and Mr Dowd in 2005 to win restitution for another Schiele drawing from Grunbaum's collection.
The court in that case ruled in favour of Boston businessman who owned the work, on the grounds that too much time had passed since the heirs had made their claim.