Two red-haired women's heads found in Texas and Louisiana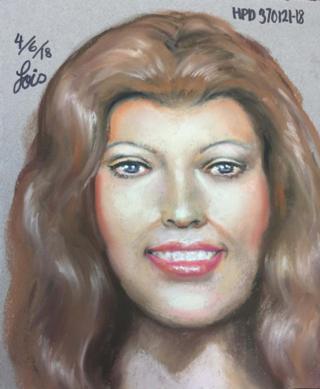 The severed heads of two reddish-haired women were discovered last week in two different US states, and police are investigating if the cases are linked.
The first head was found by Calcasieu Lake, Louisiana, on 1 March, and the second near Lake Houston, Texas, on 24 March, about 150 miles (240km) away.
Both victims were women around the same age with reddish hair and good teeth; both heads were found in plastic bags.
The two police departments are exchanging information about the cases.
A Louisiana prison inmate doing clean-up work near the lake discovered the severed head in a shopping bag.
Sherriff Ron Johnson of Cameron Parish, Louisiana, told CBS News the head "definitely had not been there for years, maybe a few months" and that nothing else had been found at the scene.
The police department reported that initial forensic testing revealed the victim to be a white woman with long dark red or brown hair, between 25 and 40 years old.
Due to decomposition, it was difficult to see facial features, but police found no trauma to her skull.
Michael Perez, a homicide investigator from the Houston police department, told the Chronicle that the Calcasieu Lake case "sounds real similar" to the Houston case.
The second head was also discovered during a clean-up of the lake area - this time by two volunteers who found the remains in a large black bag.
The Houston victim was also a young woman, no older than middle age, with long brown or reddish hair.
Forensics said she could be either white or Hispanic.
Mr Perez said Houston police are currently looking for a man in his 20s who witnesses saw throwing a black bag off a bridge near where the second head was found.
The man is described as having short, dark brown hair, bangs, and light skin.
He was seen getting out of a blue-green Chevrolet truck that appeared to have been in several wrecks.
Jake McCain, an investigator with Cameron Parish Sheriff's Office, said the Calcasieu Lake head was in an advanced state of decomposition.
He said they were still waiting for analysis from Louisiana State University's forensics lab before releasing more information about that victim.
You may also be interested in: