Suspicious packages sent to US girls at school and home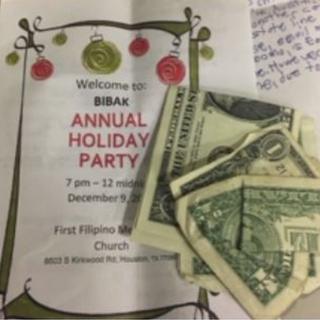 The FBI and Alabama officials are investigating reports of more than 50 girls across the US who received unwanted parcels at school and home.
The unsolicited packages included food and a letter signed by "Atur Bhuck", who asked the girls to write him back via email, officials say.
The writer claims to be from New Mexico, but one of the email accounts' servers was traced to Houston.
Officials warned of a "predator alert" in a Facebook statement on Sunday.
The Covington County District Attorney's office said the letters were signed by "Atur Bhuck of Santa Fe, N.M.", who said he was a mentally disabled 14-year-old who had been bullied.
Two girls in Phenix City, Alabama received packages at their school, according to the office.
Phenix City Schools superintendent Randy Wilkes told the Ledger-Inquirer the students never received the packages and their principal "held the mailings for law enforcement".
Each package "included the name of the girl and the address of the elementary school she attends" officials said in the Facebook post.
One mother in Alabama, whose child received a package sent to their house, shared the contents with local media.
Inside of it was a half-eaten doughnut, a church bulletin, and a handwritten letter, she said.
The letter included two email addresses, including one account that appeared to have been tied to a server in Houston.
More than 50 New Jersey visitor's packages were ordered from that email account's IP address, prosecutors say.
Officials said the IP address has been linked to websites where the user discussed girls underwear and what music to listen to when visiting "pen pals" in Phenix City.
More than 50 similar packages have been sent to girl's schools in Alabama, South Carolina, Virginia and New Jersey, and parents are advised to be on high alert, prosecutors say.
Jena Willingham told WRBL-News in East Alabama that her daughter first began receiving unsolicited travel brochures in the post last December.
Then came the disturbing package, including $3 (£2.20) in cash and a handwritten note. The writer asked the girl to contact him "as soon as possible!".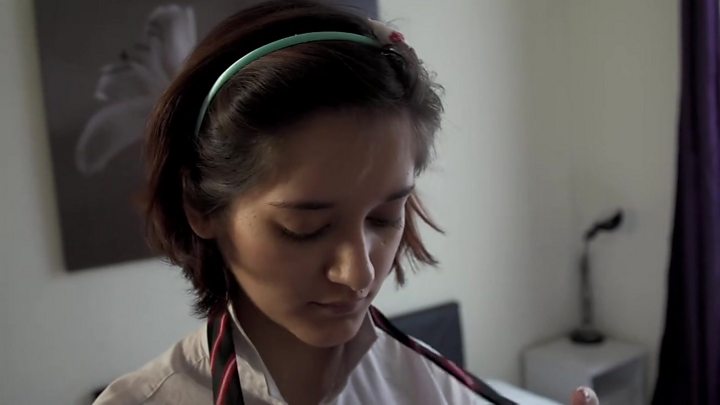 Mrs Willingham contacted police in Phenix City, and later learned that this was not an isolated case.
"She came in there crying and we talked about it and her dad told her we were not going to let anything happen to her and you are safe with us the police are going to take care of this," she said of her daughter.
Lee County Sheriff Jay Jones says parents should be on alert for more packages.
He said parents should talk to their children and "have a plan in place if they are contacted by someone they don't know."
"There are predators out there who are constantly looking for ways to contact our children, and there is no limit to the methods they will use," he told local media.