Vape pen explosion pierces Florida man's cranium killing him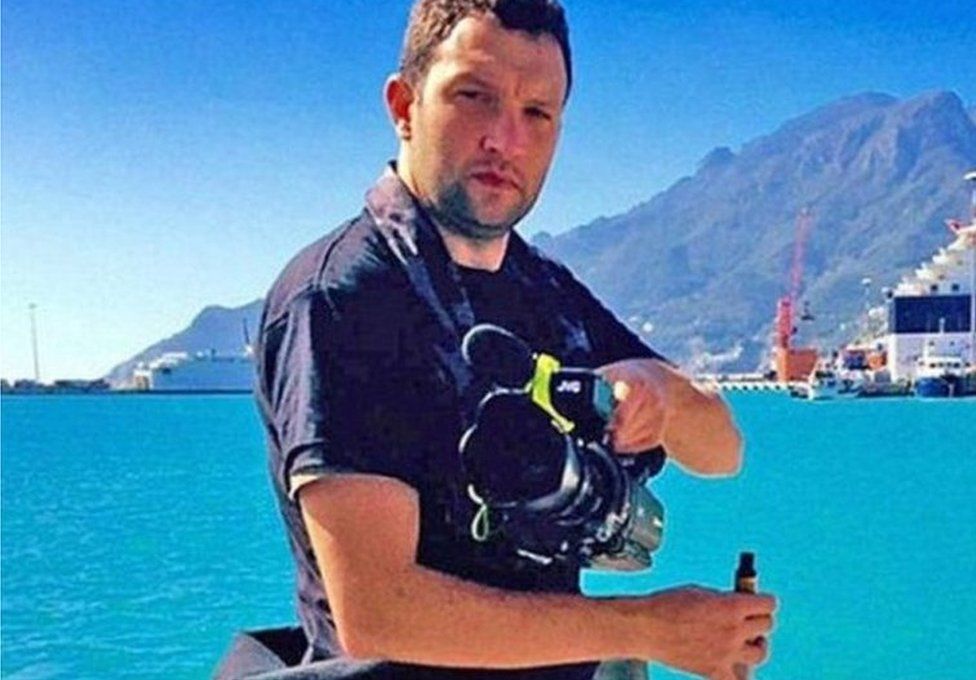 A US man died when a vape pen blew up and projected fragments into his skull, a post-mortem examination has found.
Tallmadge D'Elia also suffered burns over 80% of his body in a fire on 5 May caused by the exploding e-cigarette, according to forensic officials.
The 38-year-old's body was discovered by firefighters in the burning bedroom of his family home in the beach resort of St Petersburg, Florida.
It is believed to be the first US death from a vape pen explosion.
The television producer's death has been ruled an accident.
Two pieces of the vape pen were found in his cranium, according to the autopsy.
The report said emergency crews encountered "extensive" fire damage to the bedroom where the body was found, but minimal smoke.
The electronic cigarette was manufactured by Smok-E Mountain, said the medical examiner.
"Anybody who has lost a son doesn't want anybody else to lose a child to something like this," he said.
How did the device explode?
It's not entirely clear and is not written in the post-mortem examination report.
The vape pen that Mr D'Elia was using was a so-called mechanical mod, meaning it drew power directly from the battery and did not regulate the voltage in the same way as other e-cigarettes.
Vape pens use lithium-ion batteries, favoured in smartphones and other portable electronic devices because they can provide high amounts of electricity using little space.
They are used throughout the world with few incidents, but in 2016 Samsung halted sales of the Galaxy Note 7 phone because some were catching fire when the batteries short-circuited.
In 2015, an e-cigarette exploded in the face of a 29-year-old Colorado man, breaking his neck and shattering his teeth.
A fire in January this year at Denver International Airport was blamed on a vape pen's lithium-ion battery.
For safety, the Food and Drug Administration (FDA) in the US recommends:
using vapes with safety features, like protection against overcharging
keeping your vape covered and away from loose coins and batteries
using only the approved charger that came with the vape pen to charge it
replacing batteries if they get damaged or wet
not charging your vape overnight