University of Southern California president quits in gynaecology scandal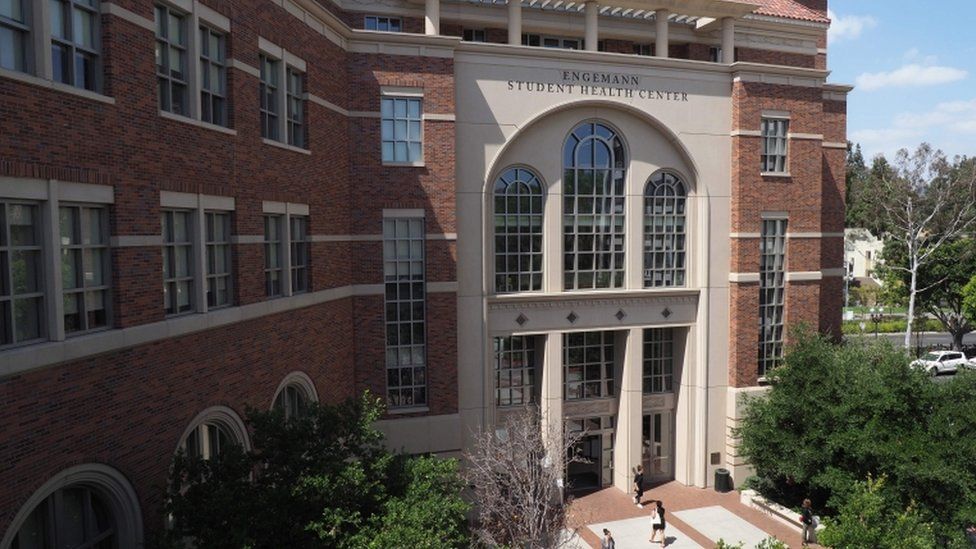 The president of the University of Southern California (USC) has quit amid a scandal over the alleged actions of a former college gynaecologist.
CL Max Nikias has agreed to step down, with the university facing several lawsuits and accusations of a cover up.
The lawsuits accuse George Tyndall, who worked at a university clinic for 30 years, of sexual misconduct, including groping and improper examinations.
Mr Tyndall, 71, has denied any wrongdoing in interviews with US media.
The USC's board of trustees announced the departure of Mr Nikias in a letter, saying: "We have heard the message that something is broken and that urgent and profound actions are needed.
"We will rebuild our culture to reflect an environment in which safety and transparency are of paramount importance, and to institute systemic change that will prevent this from occurring in the future."
Some 200 professors had joined students in demanding Mr Nikias, 65, step down.
The Tyndall case arose after the Los Angeles Times published accounts from former and current employees about his alleged actions.
A number of lawsuits and class actions have now been filed.
Two class actions were filed on Friday "on behalf of thousands of female students".
Lawyer Howard Janet said his team's case "centres on allegations of grossly improper pelvic exams that involved improper probing, at times without gloves, sexually charged remarks and illicit photographing of genitalia".
The group he is part of, Jane Does 5-10, alleges the university deliberately concealed Mr Tyndall's alleged abuses and failed to take action on complaints.
Police are still carrying out interviews to determine if any crimes were committed.
Mr Tyndall denied wrongdoing in interviews with the LA Times.
He left the university in 2017 after it found he had made inappropriate remarks to patients.