US preacher asks followers to help buy fourth private jet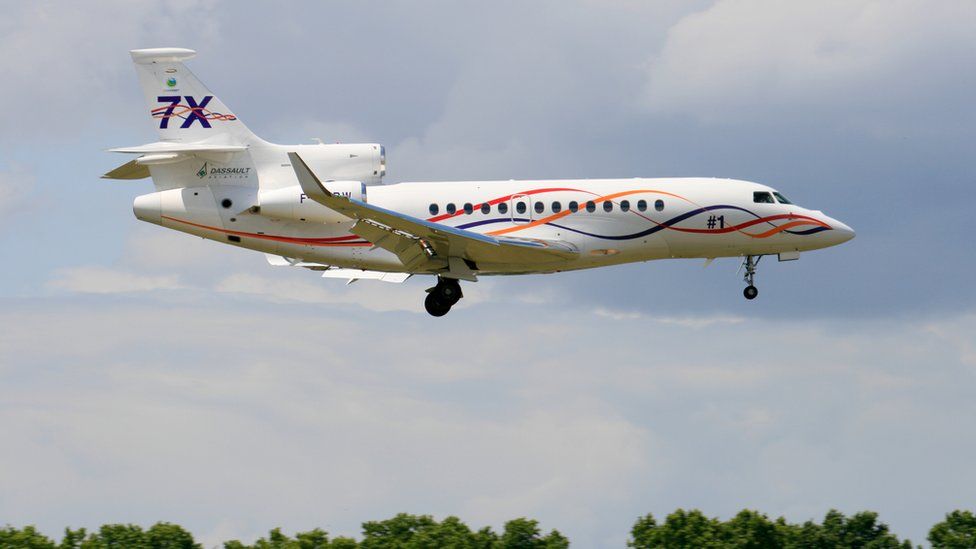 A US televangelist has asked his followers to help fund his fourth private jet - because Jesus "wouldn't be riding a donkey".
Jesse Duplantis said God had told him to buy a Falcon 7X for $54m (£41m).
He added he was hesitant about the purchase at first, but said God had told him: "I didn't ask you to pay for it. I asked you to believe for it."
Although preachers owning private jets is not unusual, this particular appeal has caused controversy.
Twitter users responded to the request with disbelief, with many quoting Bible verses warning against greed and "false prophets", or suggesting that the money could be better used to help the poor.
In a video address posted on his website, 68-year-old Mr Duplantis explained: "You know, I've owned three different jets in my life, and I've used them and just burning them up for the Lord Jesus Christ.
"Now, some people believe that preachers shouldn't have jets. I really believe that preachers ought to go on every available voice, every available outlet, to get this Gospel preached to the world."
Standing beside framed pictures of his current fleet, he said that the jet he bought 12 years ago was no longer sufficient for his ministry because he could not fly non-stop, meaning he had to pay "exorbitant" refuelling costs.
Another picture which appeared in the video showed the preacher standing with the three aircraft, above the caption: "It's not about possessions, it's about priorities."
Mr Duplantis justified the request by saying that Jesus had told people to "go into the world and preach the Gospel to every creature, now how we gonna do that? I can't live long enough to travel by car or by ship or by train, but I can do it by an aeroplane".
In 2015, Mr Duplantis appeared in a video with another preacher, Kenneth Copeland, in which Mr Copeland described travelling on commercial airlines as being "in a long tube with a bunch of demons".
"For the love of money is the root of all kinds of evil. And some people, craving money, have wandered from the true faith and pierced themselves with many sorrows."
1 Timothy 6:10

— Tom Eubank (@tomeubank) May 30, 2018