San Francisco protesters blocks Google buses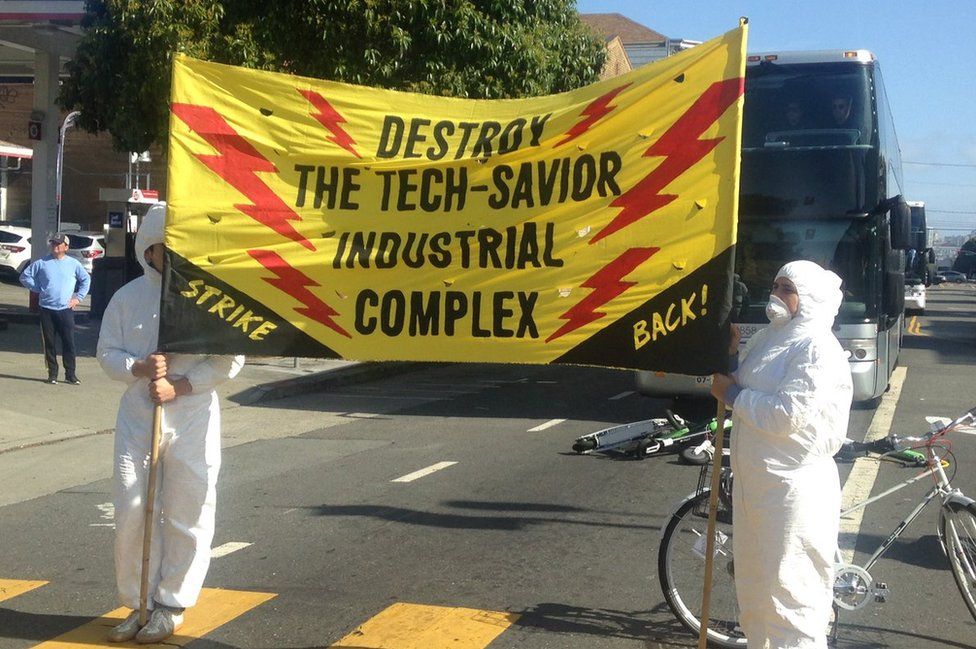 Protestors in San Francisco have blockaded commuter buses heading for Silicon Valley, claiming that the tech industry is ruining their city.
Demonstrators piled electric scooters in front of the coaches, some of which were bound for Google's headquarters.
Around 50 people joined the protest, holding signs decrying what they called "toxic techsploitation".
They chanted and swore at one man who was trying to board a bus bound for the Google HQ, calling him a "sell-out".
The tech industry has brought great wealth to San Francisco and its suburbs.
But it has also sent property prices and homelessness soaring - exacerbating the income gap.
The demonstration comes after city Mayor Mark Farrell ordered an "aggressive" push to sweep away homeless encampments.
This is not the first time that buses carrying employees of Apple and Google to their company headquarters have been attacked by protesters.
The company told employees in an email at the time that buses would be re-routed in the future to avoid protests.