Family of man shot dead by sheriff's deputy awarded $4 damages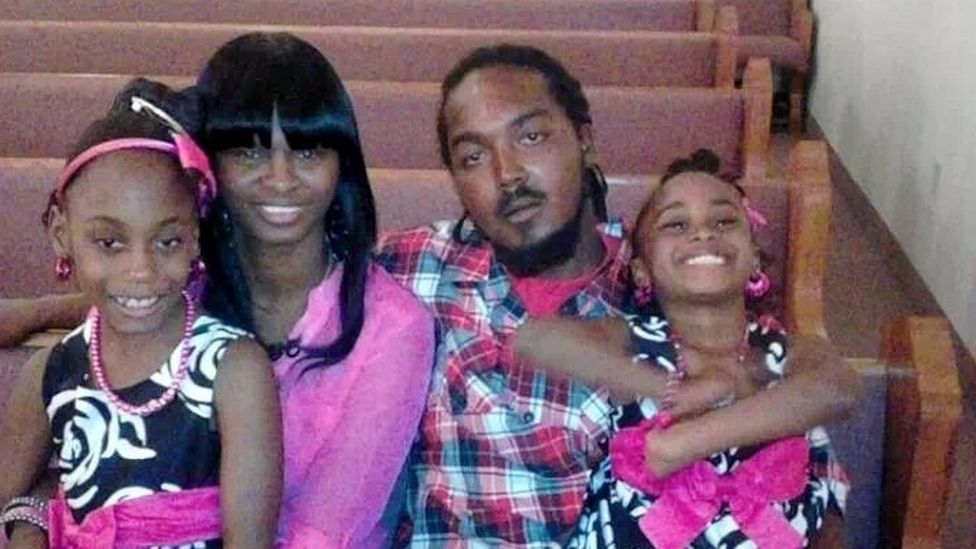 The family of a 30-year-old man who was shot dead by a US sheriff's deputy have been awarded $4 (£3) in damages following a wrongful death lawsuit.
Gregory Vaughn Hill Jr was shot through his garage door on 14 January 2014 by the deputy in St Lucie County, Florida, in response to a noise complaint.
He was found with an unloaded gun, but whether he was holding it is disputed.
A jury ruled that no excessive force was used and Mr Hill was responsible for his own death because he was drunk.
Gunshots rang out after police were called to Mr Hill's home when a parent collecting her child from a nearby primary school reportedly complained about loud music coming from his garage.
According to the New York Times, officers arrived and knocked on the garage door.
Mr Hill, a warehouse employee, raised the door only to shut it again after seeing police outside.
One of the officers opened fire four times as the door closed, hitting Mr Hill three times, once in the head, reports the newspaper.
A judge asked the jury to decide if Mr Hill's constitutional rights had been violated and, if so, whether his family should receive compensation.
After hours of deliberation, the jury awarded $1 to his mother for funeral costs and $1 to each of his three children.
However, it also decided that Mr Hill was 99% responsible for his own death, meaning the sheriff's department is only required to pay 1% of the damages. This would leave the family with four cents.
The judge could reduce the damages further to zero because Mr Hill was intoxicated.
"It's heartbreaking," Mr Hill's fiancée, Monique Davis, told the New York Times. "There are a lot of questions I want to ask."
"I think they were trying to insult the case," the family's lawyer, John Phillips, added. "Why go there with the $1? That was the hurtful part."
The jury found that Christopher Newman, the sheriff's deputy who shot Mr Hill, had not used excessive force.
Mr Phillips has set up a page to raise funds for the family and to help cover the cost of the repairs caused by the shooting. It has so far received more than $15,000 in donations.
"Deputy Newman was placed in a very difficult situation," the sheriff's department said in a statement after the verdict.
"He made the best decision he could for the safety of his partner, himself, and the public given the circumstances he faced."
Mr Phillips says he is drafting a motion for a new trial, and will file an appeal if the motion is denied.