'Beauty iceberg' thrills Newfoundland and Labrador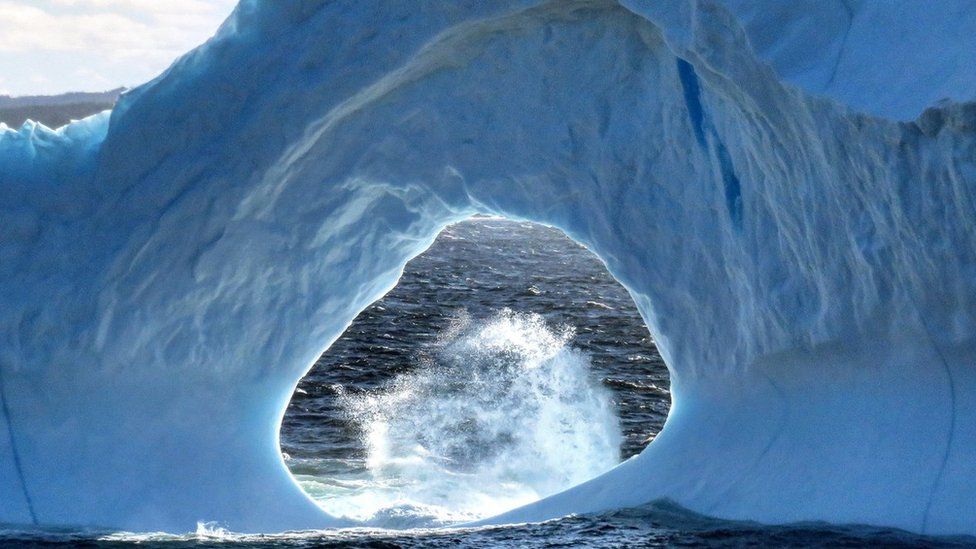 An iceberg with a distinct circular archway is wowing the crowds off Canada's eastern coast.
The glacial formation has been dubbed a "beauty berg" by Newfoundland and Labrador resident Mark Gray.
He took the photos of the mammoth chunk of ice off the coast of the remote town of Upper Amherst Cove, 300km (185 miles) north of St John's.
The Bonavista peninsula is in the province's so-called "iceberg alley".
The alley is the best place to see icebergs during peak season, which runs from spring to early summer.
The Amherst Cove iceberg is becoming a draw for photographers, reports l.
According to icebergfinder.com, there are 91 currently floating off the province's coast.
Icebergs are a draw for Canada's eastern-most province of Newfoundland and Labrador.
The province is among the best places in the world for viewing the ancient glacial formations.
In April 2017, the small tourist town of Ferryland on the Avalon Peninsula became a hot spot for people flocking to see one of the first icebergs of the season.