South Carolina restaurant 'forced man to cook without pay'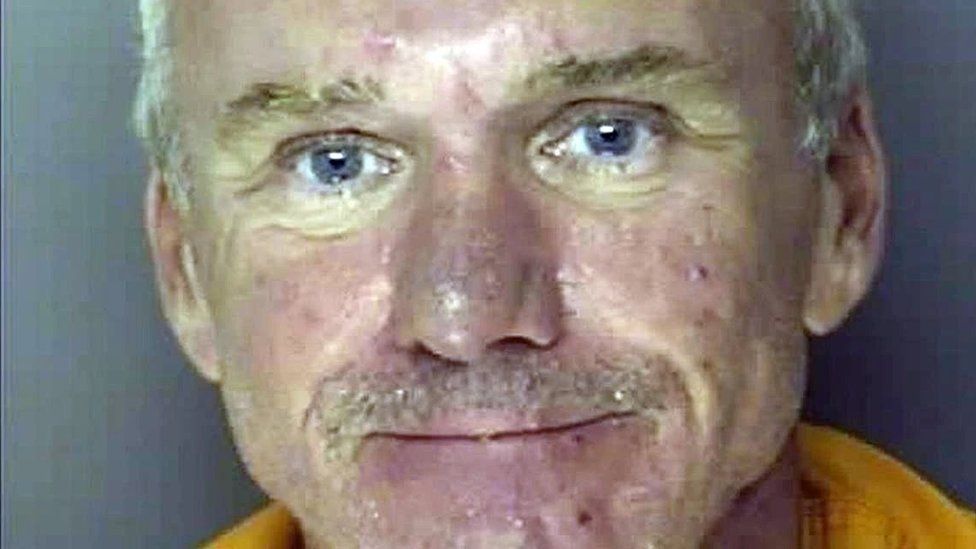 A restaurant manager in South Carolina has pleaded guilty to abusing and forcing an intellectually challenged employee to work without pay for years.
Bobby Paul Edward, who is white, violently forced the victim, who is black, to cook for long hours, the US Department of Justice said.
John Christopher Smith was made to work over 100 hours per week at the buffet and was beaten by Edwards.
He said Edwards, 53, burned him with tongs and hit him with pots and pans.
Edwards admitted to using "violence, threats, isolation and intimidation" to force Mr Smith to work, and did not allow him to see his family.
On Tuesday he pleaded guilty to one count of forced labour.
In a statement, officials added that he used "abusive language" and "racial epithets" against his employee, now aged 40.
Mr Smith, who worked as a cook at J&J's Cafeteria in Conway since the age of 12, described to prosecutors how Edwards would beat him with a belt and a frying pan as well as, choke, slap and punch him.
"I want him to go to prison," Mr Smith told WMBF-TV in 2015. "And I want to be there when he go."
Edwards was arrested in 2014 when a customer noticed Mr Smith's scars and called police.
He was initially charged with assault - a misdemeanour, or lesser offence - provoking outrage among prominent African-American groups.
Acting Assistant Attorney General John Gore said in a statement: "Human trafficking through forced labour can happen on farms, in homes, and as today's case shows - in public places, such as restaurants."
Edwards faces up to 20 years in jail, and must give financial restitution to the victim.