Kate Spade: Death ruled suicide by medical examiner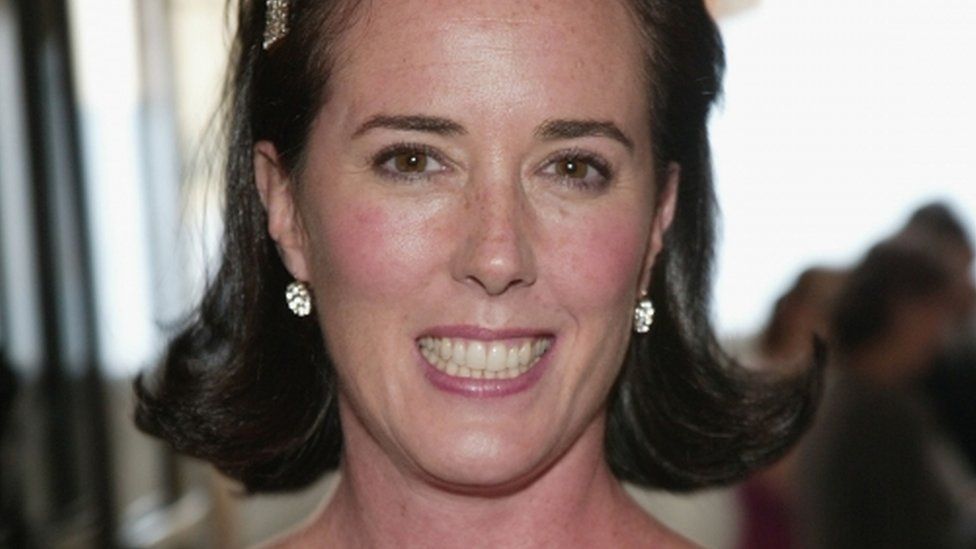 A New York medical examiner has ruled that Kate Spade's death was caused by suicide, two days after the fashion designer died in her Manhattan flat.
Spade's body was discovered on Tuesday by a cleaner in her Park Avenue home.
Federal health officials said on Thursday that US suicides had risen by 30% since 1999, and presents a "growing public health problem".
Her family said that Spade would have liked if her death could help shed light on mental health issues.
"One thing we feel is that any talk that they do that helps somebody else - Katy would have liked that," her 89-year-old father, Frank Brosnahan, told the Kansas City Star.
"She was always giving and charitable. If that helped anybody avoid anything - fine, she'd be delighted."
Mr Brosnahan added that the iconic designer had "been taking some pills, which I advised her not to take", and said that he was aware that his most famous of six children had been having mental health issues.
"Well, I don't know what happened," her father said while recalling a phone conversation they had the night before she died.
"The last I talked with her... she was happy planning a trip to California to look at colleges. She doted on her daughter."
Spade's 13-year-old daughter, Frances Beatrix, was not at home when the death occurred, police say.
Meanwhile, officials from the Centers for Disease Control and Prevention (CDC) said on Thursday that suicide is the 10th leading cause of premature death in the US.
CDC principal deputy director Anne Schuchat said in a briefing: "From individuals and communities to employers and healthcare professionals, everyone can play a role in efforts to help save lives and reverse this troubling rise in suicide."
Police have previously said that she left a note pointing to "a tragic suicide", but her husband, Andy Spade, said on Wednesday that he had "yet to see any note".
Her husband and business partner said that Spade had been taking medication to deal with depression and anxiety, but that her death was a "complete shock".
He said she "sounded happy" the night before her death, and added that his priority is caring for their daughter as she deals with her "unimaginable grief".
From Canada or US: If you're in an emergency, please call 911
You can contact the US National Suicide Prevention Lifeline on 1-800-273-8255 or the Crisis Test Line by texting HOME to 741741
Young people in need of help can call Kids Help Phone on 1-800-668-6868
If you are in the UK, you can call the Samaritans on 116123