US lawmaker calls immigration 'existential threat to US'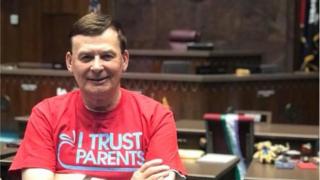 A Republican lawmaker from the US state of Arizona is facing criticism for calling immigration an "existential threat" to the country.
State legislator David Stringer also said "there aren't enough white kids to go around" while speaking about racial integration in public schools.
His controversial remarks drew immediate ire from both Democrats and Republicans.
The Arizona Republican Party asked Mr Stringer to step down on Thursday.
Mr Stringer made his comments while speaking at a Republican Men's Forum in Yavapai County, Arizona.
"Sixty percent of public school children in the state of Arizona today are minorities," Mr Stringer said.
"That complicates racial integration because there aren't enough white kids to go around."
"Immigration is politically destabilizing. President Trump has talked about this. I'm very concerned about this," Mr Stringer continued.
"Immigration today represents an existential threat to the United States.
"If we don't do something about immigration very, very soon, the demographics of our country will be irrevocably changed and it will be a very different country and it will not be the country you were born into."
David Schapira, Democratic candidate for superintendent of Arizona's public schools, shared a clip of these remarks on Twitter, and the post quickly went viral.
"It's time to remove xenophobic radicals from elected office," Mr Schapira wrote. "We deserve leaders who understand we're a nation of immigrants."
Arizona Republican Party Chairman Jonathan Lines released a statement condemning Mr Stringer's views.
"In light of today's reports detailing Representative David Stringer's comments, I am calling on him to resign immediately," Mr Lines said in a statement.
"These words have no place in our party, or in our state."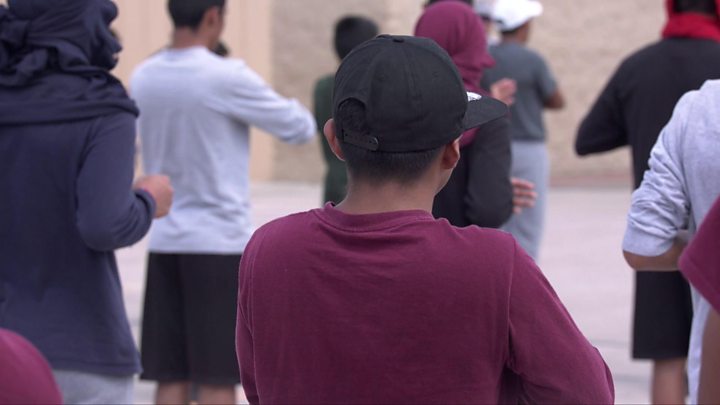 The state's Republican governor, Doug Ducey, also supported the call for Mr Stringer's resignation, his spokesman said on Twitter.
Mr Stringer, a first-term lawmaker, has since defended his comments to The Arizona Capitol Times, maintaining his view that immigration in America has "gotten out of hand".
"Anybody that talks about this in this way is shut down and called a racist," he told the newspaper. "I'm speaking the truth."
"I'm not arguing against diversity at all, but no country can be demographically transformed without any political or social consequences."