Wisconsin man injured after upskirting shoe camera explodes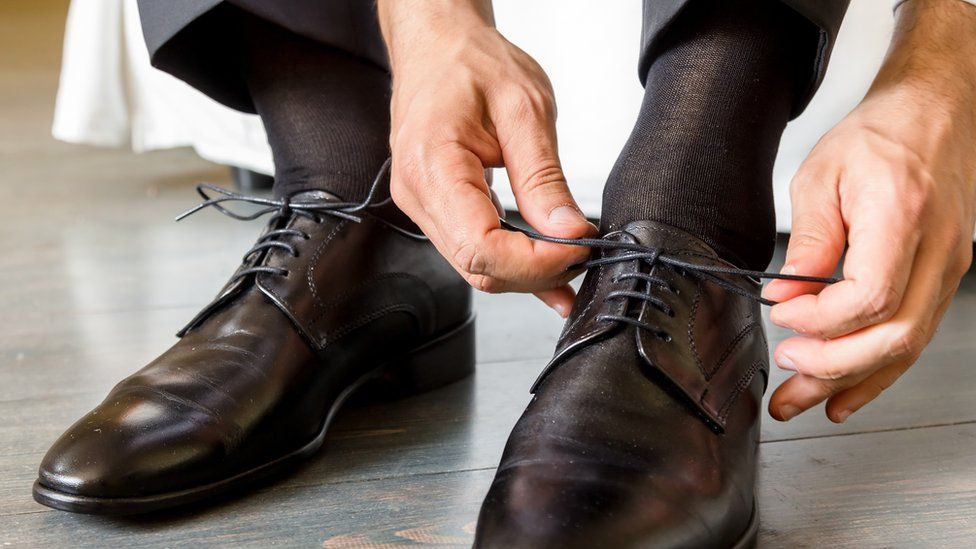 A man in the US State of Wisconsin was injured after a camera installed in his shoe exploded, local police say.
The 32-year-old had installed the device to take illicit photographs of women under their skirts.
Local police say he handed himself in but was not charged because he had not taken any images or video before the camera battery exploded.
Madison Police Chief Mike Koval wrote about the unusual incident on a blog published on Tuesday.
"When the explosion happened, he got treatment for minor burns, then disclosed what happened to his mentor, a clergyman," Officer David Dexheimer told the Wisconsin State Journal newspaper.
The man then reportedly handed himself into police reporting a "sex offence".
But the blog added that the investigation into the incident was continuing.
Upskirting - the act of secretly filming or photographing someone under their clothing without permission - was signed into law as a felony offence in Wisconsin in 2015.
The offence carries a maximum punishment of three and a half years in prison and a $10,000 (£7,600) fine in the US state.