#Familiesbelongtogether: Thousands protest over migrant separations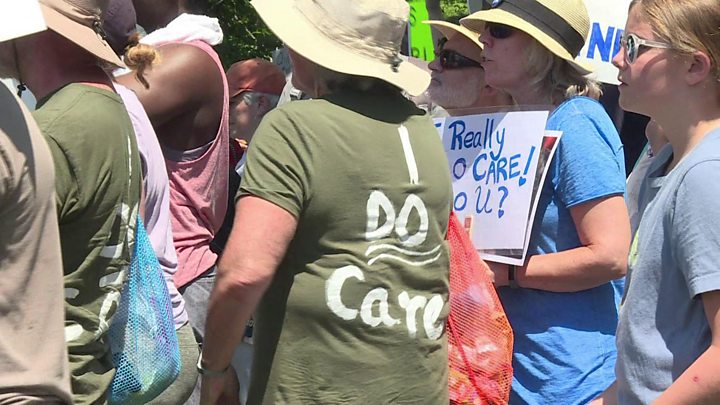 Tens of thousands of people have joined nationwide protests across the US over the Trump administration's hardline immigration policies.
More than 630 events were planned, with protesters calling for migrant families split at the US border to be reunited.
Some 2,000 children remain separated from their parents, despite President Donald Trump bowing to public outrage and curtailing the policy.
Concerns remain that records were not kept linking parents and children.
Major protests took place in Washington DC, New York, and many other cities, using the hashtag #familiesbelongtogether. Marchers held placards calling for no more family separations and for the controversial immigration agency ICE to be abolished.
Trump defends 'smart, tough' agency
Analysis by Tara McKelvey, White House reporter, BBC News
The nation is deeply divided about immigration policy, and the president ignited the debate again with his tweets on Saturday.
From his golf resort at Bedminster, New Jersey, he defended the US Immigration and Customs Enforcement (ICE) on Twitter, describing it as the "smartest, toughest and most spirited" of law-enforcement groups.
Meanwhile the movement to abolish ICE has been "going mainstream", according to some activists, and thousands have taken to the streets to protest the president's policies.
More than 100 protesters gathered near the president's resort ("My civility is locked in a cage", said one of their signs). I drove past the protesters on my way to the resort where I spent part of the day. As demonstrations heated up in New Jersey and across the US, the president was doubling down on his effort to promote his hardline policies.
"It goes against everything we stand for as a country," one protester, Paula Flores-Marques, 27, told Reuters in front of the White House in Washington DC. President Trump was out of town.
In New York they chanted, "Say it loud, say it clear, refugees are welcome here". In Chicago, protesters marched to the local offices of federal immigration authorities.
The original Trump administration "zero tolerance" policy required authorities to arrest and detain anyone crossing the Mexico-US border illegally. That meant separating children from their parents and holding them separately.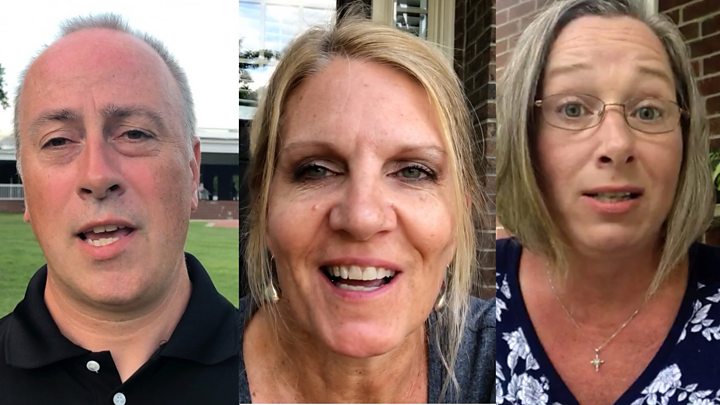 Faced with a massive public outcry after recordings were published of distressed, crying children in detention centres, President Trump promised to "keep families together" in migrant detention centres.
But critics say the order did not address the issue of families already separated, leaving uncertainty over the fate of 2,342 children taken away from their parents between 5 May and 9 June alone. Earlier this week, a judge in California ordered the families to be reunited within 30 days.
It also still requires authorities to detain immigrant families, rather than release them with a court date to return.
What do the protesters want?
Organisers said they wanted to send a message to President Trump, prompted by concerns that he would renege on his executive order.
"We cannot slow down now since the court ruling alone isn't enough and could be overturned," said a statement on the movement's website.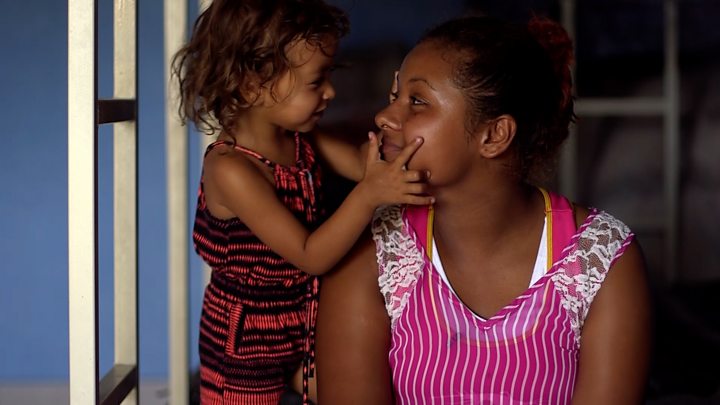 As well as the reunification of parents and children, organisers called for an end to immigrant detention - even when families are kept together - and also planned to voice opposition to President Trump's travel ban targeting five majority-Muslim nations, which was upheld by the US Supreme Court earlier this week.
Demonstrations were also likely to focus on the shake-up of the Supreme Court after Anthony Kennedy announced his retirement last week, giving President Trump the opportunity to solidify a conservative majority on the country's top court.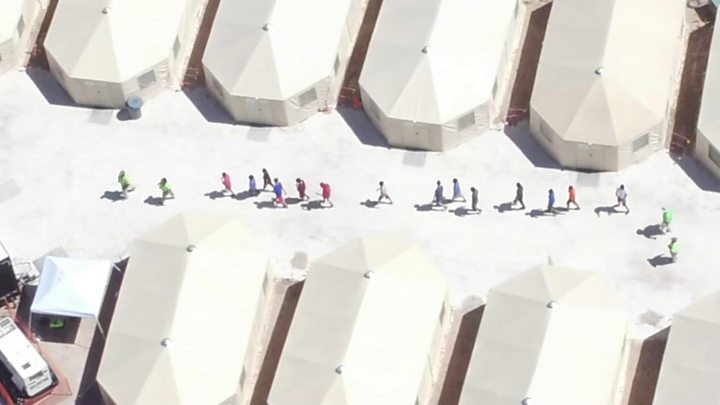 Much of the uproar over the separation policy came after news organisations reported on children being held in cells, converted warehouses and desert tents around the country.
President Trump on Saturday defended the agency that played a central role in carrying out the separations - the Immigration and Customs Enforcement (ICE). He told its employees: "You are doing a fantastic job of keeping us safe by eradicating the worst criminal elements. So brave!"
Who is taking part?
Organisers issued instructions for people to dress in white, to represent peace and unity. The main march is taking place in Washington DC, but one of the people behind the movement, Anna Galland, said separate events were planned in 50 states.
Lead organisers of the march include the American Civil Liberties Union, the Leadership Conference on Civil Rights and the National Domestic Workers Alliance.
A number of celebrities expressed their support, including actresses Julianne Moore, America Ferrara and Natalie Portman, and Lin-Manuel Miranda, creator of the hit musical Hamilton.
The protests are not the first against Mr Trump's immigration policy. Nearly 600 women were arrested on Thursday during a sit-in at a US Senate building against the government's migration policy. Actress Susan Sarandon was among those detained.
Many were draped in foil sheets to highlight the flimsy bedding given to migrant children held in border detention facilities.
What is the policy?
President Trump's "zero tolerance" policy has strong support among his key Republican support base. He has repeatedly defended the policy, saying it is simply enforcing the law.
Under a crackdown rolled out in May, all border crossers - including first-time offenders - are criminally charged and jailed.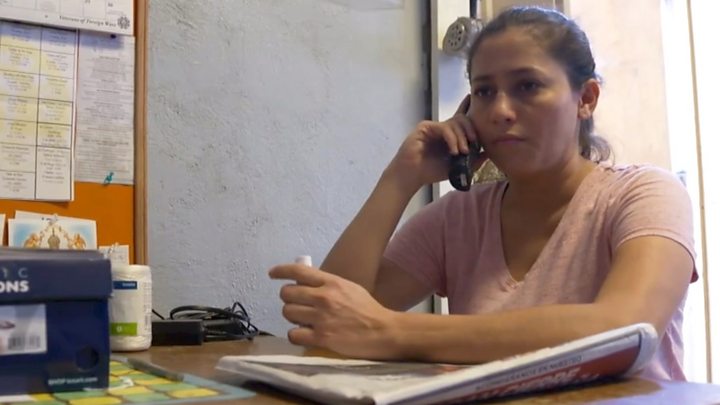 Migrant children are not permitted to be incarcerated with their parents and are kept in separate facilities maintained by the Department of Health and Human Services.
Under previous US administrations, undocumented immigrants caught crossing the border for the first time tended to be issued with court summonses.