Suspect arrested in 4 July terror plot in Cleveland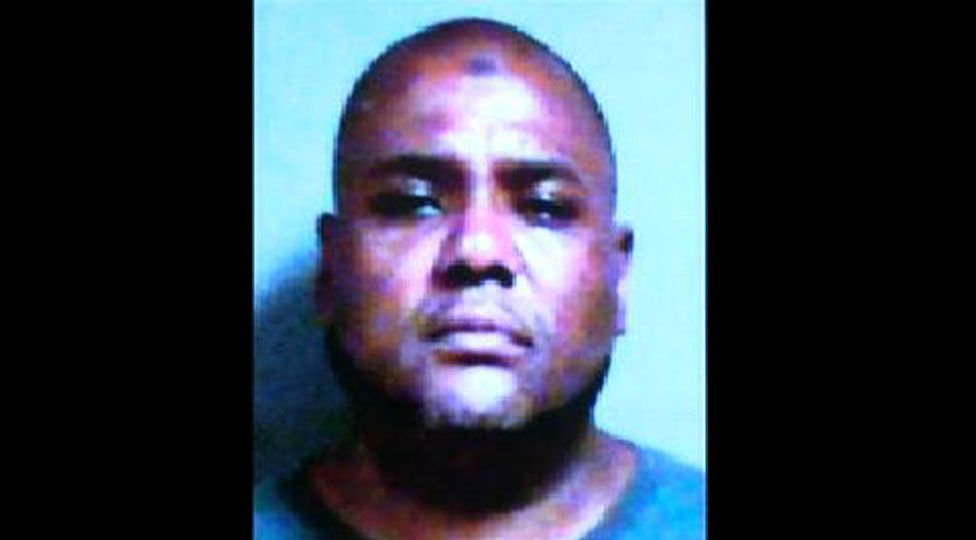 The FBI has arrested a Cleveland man on suspicion of plotting a terror attack on the 4 July independence holiday, bureau officials say.
Demetrius Pitts, who was arrested on Sunday, has been monitored by the FBI since 2017 for "disturbing" Facebook posts supporting al-Qaeda militants.
Mr Pitts, a US citizen, had allegedly been looking for locations in Cleveland at which to plant explosives last week.
He faces a maximum of 20 years in prison, the US attorney's office says.
FBI special agent Steve Anthony, the head of the agency's Cleveland office, said during a news conference on Monday that Mr Pitts had continually made "statements of violent intentions" and "expressed willingness to conduct a US based attack" for al-Qaeda.
Mr Pitts - also known as Abdur Raheem Rahfeeq - discussed his hatred for the military, "wanting to chop off heads and hands", and a desire to commit a future attack in Philadelphia, Pennsylvania, according to the FBI.
"This case illustrates that law enforcement cannot sit back and wait," Mr Anthony said. "We don't have the luxury of hoping an individual decides not to harm someone."
Mr Pitts had moved to Cleveland in May, allegedly to better plan a terror attack in the city, the FBI said on Monday. Cleveland is the second largest in the Midwestern state of Ohio.
An undercover agent had been speaking with Mr Pitts about his intentions.
The FBI alleges that last week Mr Pitts suggested to the agent that he wanted to blow up a Fourth of July parade.
On social media, Mr Pitts had been showing a "desire to commit violence against the United States", making comments including, "we need to know how to shoot guns", Mr Anthony said.
He allegedly scouted several locations in central Cleveland, including a US Coast Guard station and the Rock & Roll Hall of Fame.
Mr Pitts already had a criminal record including domestic violence and assault charges when the FBI charged him with attempted material support of a foreign terrorist organisation.
US Attorney Justin Herman said at the news conference that Mr Pitts has been charged and will be appearing before a US magistrate judge on Monday.
The criminal complaint alleges Mr Pitts looked for locations to park a van filled with explosives, including a historic cathedral in the city.
Mr Herman also said Mr Pitts had talked about "giving remote control cars packed with explosives to children of military members".
"He wanted us to be afraid to speak our minds, he wanted us to be afraid to gather in public places," Mr Herman said.
Officials did not provide any further details as the investigation is ongoing.