Man charged after rock falls from lorry and kills mum and daughter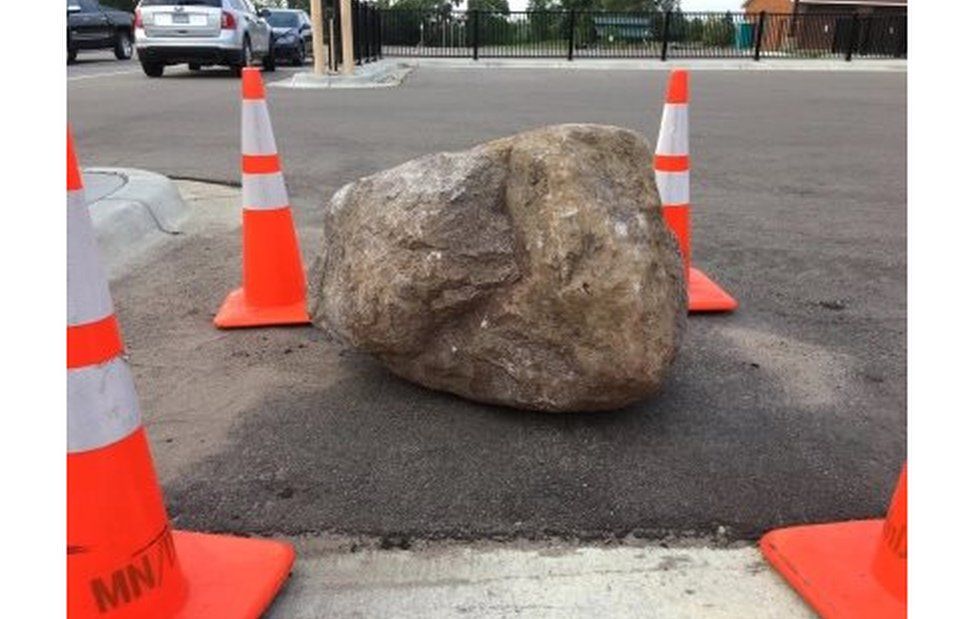 US police have charged a man after a boulder allegedly bounced out of the bed of his truck and crashed into another car, killing two people.
Joseph Paul Czeck, 33, failed to stop after the accident on Monday afternoon and was arrested two days later. He appeared in court on Friday.
The 800lb (360kg) rock rolled into a car carrying a mother and her daughter in a suburb of Minneapolis.
Karen Christiansen, 67, and Jena Christiansen, 32, died at the scene.
Police say photos of Mr Czeck's rock-laden truck led to his arrest.
A criminal complaint states that Mr Czeck is charged with four counts of criminal vehicular homicide, local media report.
Two counts are for causing a collision and then fleeing the scene, and two for gross negligence.
Mr Czeck faces a maximum of 40 years in jail and an $80,000 (£60,000) fine.
The accident occurred on a rural stretch of road in Rosemount, Minnesota.
Police Chief Mitchell Scott told local media that the rock was so heavy that it took four firemen to roll it off the road.
"This could have been prevented if the load had been secured," he said.
Investigators visited local construction sites where they were able to determine that the vehicle belonged to Czeck Services, a landscaping company.
Mr Czeck was arrested on Wednesday, and so far has declined to give a statement to investigators.
His next scheduled court date is Oct 4.