Lawn mower man: Rodney Smith Jr completes 50 states challenge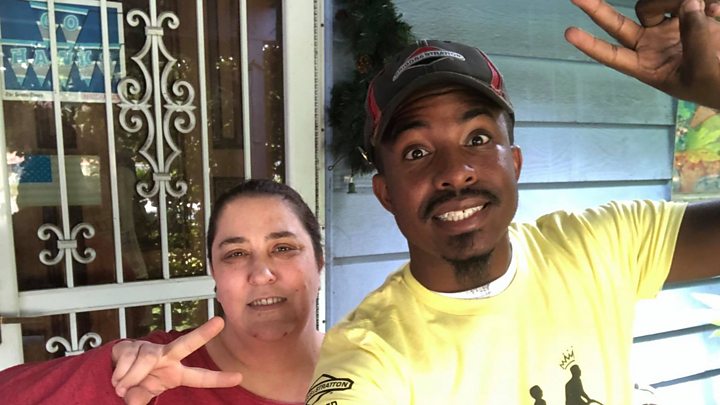 A Bermudian man has mowed his way through all 50 US states, cutting lawns for veterans, single mothers, the elderly and disabled people.
Rodney Smith Jr, who lives in Huntsville, Alabama, set off across the country in May and ended his epic journey on 17 July.
His group, Raising Men Lawn Care Service, aims to encourage children to take part in community service.
This is the second year Mr Smith has done the challenge.
On his website, Mr Smith pledged to mow "2-3 lawns per state" ahead of his journey, anywhere within a 30-mile radius of a major city in the state.
A section on the site allowed people to "submit a lawn" for Mr Smith to mow.
Starting in Milwaukee, Wisconsin, Mr Smith drove through all 48 contiguous states in the US mowing lawns.
He then flew to Alaska and finally on to Hawaii, where he completed his mission.
Posting about his travels on Twitter and Facebook, he said he was "making a difference one lawn at a time".
On top of his personal mission, Mr Smith also leads the 50 Yard Challenge - a call for children across the country to mow 50 lawns in their area.
Participants get a free mower once they complete the challenge, the Raising Men Lawn Care Service website says.
But after travelling across the US for the second year in a row, Mr Smith is now seeking a new challenge.
"My goal for 2019 has been set," he wrote online. "7 Continents 7 Lawns."