Comedian Seth Rogen to voice Vancouver public transit messages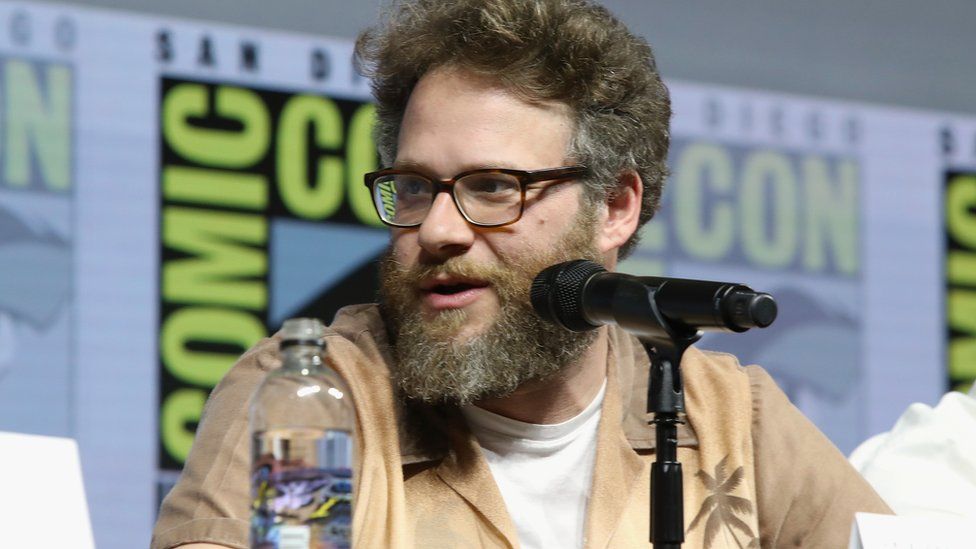 Comedian Seth Rogen has become the guest voice of a Canadian transit system after #MeToo accused actor Morgan Freeman's recording was pulled.
The funnyman has taped public announcements for use on Skytrains and buses in his hometown of Vancouver.
TransLink says Mr Rogen's "distinctive voice (and laugh)" will be heard "tackling transit etiquette as well as interesting tidbits about Vancouver".
Freeman was dropped from another campaign following abuse allegations.
In May, TransLink announced a Visa ad campaign featuring the Shawshank Redemption star known for his singular voice.
Intercom messages voiced by Freeman would have promoted a new credit card and mobile payment system on Vancouver-area buses and trains.
Shortly afterwards, CNN published a report in which eight women accused the US actor of inappropriate behaviour and harassment. Freeman has apologised to anyone he says he may have inadvertently made uncomfortable.
Rogen, who grew up in the west coast city of Vancouver, offered to voice messages shortly after Freeman's exit when a local journalist recommended him for the role on Twitter.
Announcements and reminders for passengers will include one that discourages people from putting their feet on seats as well as amusing facts about Vancouver and Rogen's relation to it.
Rogen, known for films like Pineapple Express and Superbad, frequently promotes his Canadian background.
"Any opportunity to enrich the lives of the Canadian people is an opportunity I will take," he said in a filmed announcement about his guest voice turn, followed by his inimitable chuckle.
Vancouverites welcomed the news on Thursday.
seth rogen is the new voice for the skytrain and im living for it

— erin 🏳️‍🌈 (@anjunabagels) July 26, 2018
And public transit system in Queensland, Australia, which shares the name Translink with Vancouver's commuter network, wondered who it could bring in as local ambassador to voice their announcements.
Our friends over the sea at Vancouver @TransLink have made @Sethrogen their voice for PT. Who would make the best ambassador for Queensland?

— TransLink (@TransLinkSEQ) July 27, 2018