'A horrendous battle': Dry conditions fuel California wildfires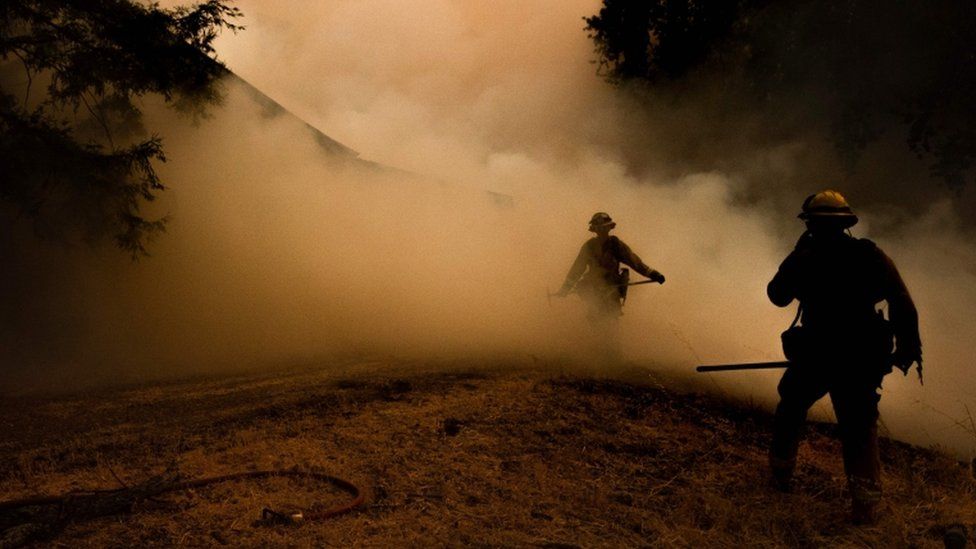 Weather forecasters have warned that dry temperatures fuelling a series of wildfires in California will continue with no rain in sight until next week.
The Carr Fire - the deadliest ongoing blaze - is now the seventh most destructive in state history.
Meteorologists say the Carr blaze is so strong that it is created its own local weather system with errant winds.
More than 11,000 fire crews and 950 trucks have arrived to fight the fires, which have so far claimed six lives.
Temperatures for the next several days are forecast to exceed 100F (38C), making fire fighting efforts difficult for first responders already on the ground.
"It's a horrendous battle," said Scott McLean with the California Department of Forestry and Fire Protection on Tuesday.
The Carr Fire has already burned nearly 500 homes, and left six people dead.
Elsewhere in the state, evacuation orders have been lifted for tens of thousands of people, who are now returning home.
Please include a contact number if you are willing to speak to a BBC journalist. You can also contact us in the following ways: