US embassy in London auctions off toilet rolls and old goods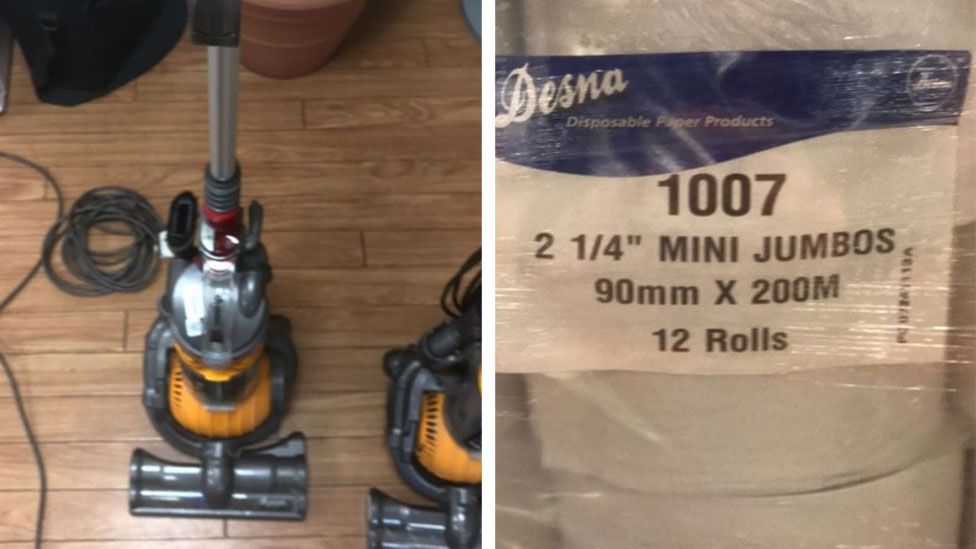 The US embassy in London is auctioning off unwanted items following its relocation this year to a $1bn (£762m) new facility in Battersea.
Among the goods up for grabs: a set of vacuum cleaners all in need of repair, a used car and 1,200 toilet rolls.
None of the items have any official US insignias or historical value.
The US embassy moved from its Mayfair location in January, but the process began in 2008 under George W Bush due to security concerns.
The Department of State has recently posted several dozen unwanted embassy items for auction online, and bidders have until 8 August to get their offers in.
The toilet paper rolls - which are on sale as a set - are priced at $199.
The Independent reported an embassy staffer calling the toilet paper "probably a bit above bog standard".
For those interested in the unwanted state department goods, a 2007 Volvo in "usable" condition costs $8,427.
There is also a choice of five broken Dyson vacuums priced between $15 and $65, or several new LED desk lamps for $75.
The embassy was moved from its Mayfair site because it was too small to install the modern security it needed. The new location opened on 16 January.
President Donald Trump in January called off a visit to the new embassy, saying it was a bad real estate deal.
Reason I canceled my trip to London is that I am not a big fan of the Obama Administration having sold perhaps the best located and finest embassy in London for "peanuts," only to build a new one in an off location for 1.2 billion dollars. Bad deal. Wanted me to cut ribbon-NO!

— Donald J. Trump (@realDonaldTrump) January 12, 2018
The US government sold the lease for the old embassy to Qatari real estate group Qatari Diar, which plans to turn the building into a hotel.
The old building itself was never owned outright by the United States. It owned a 999-year leasehold, but the freehold is owned by Grosvenor Estates.
The decision to move was taken by the George W Bush administration in October 2008, shortly before he left office.
The final fee for the old embassy site was not disclosed, but before negotiations began, the building was thought to be worth between £300m and £500m.