Two Canadian paramedics charged in Good Samaritan death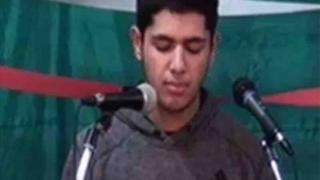 Two Canadian paramedics have been charged with "failing to provide the necessities of life" to a young Good Samaritan who had been shot.
Hamilton, Ontario resident Yosif Al-Hasnawi was shot and killed December 2017 after he came to the aid of an older man being accosted by two men.
His family alleges the paramedics accused Al-Hasnawi of faking his injury and delayed bringing him to hospital.
The charges follow a seven-month investigation by police.
Al-Hasnawi, a young medical student, was brought to hospital by ambulance 38 minutes after the first responders arrived at the scene of his shooting. He was pronounced dead some 20 minutes later.
Niagara Regional Police, who were in charge of the investigation, identified the two paramedics as Steven Snively, 53, and Christopher Marchant, 29.
Both men worked in the Ontario town about 65 km (40 miles) southwest of Toronto.
In a statement on Thursday, Police Chief Bryan MacCulloch called the investigation "extensive," noting police spoke with over 60 witnesses.
Ontario Public Service Employees Union Local 256 president Mario Posteraro, whose union represents Mr Snively and Mr Marchant, said on Thursday they will "vigorously" defend against the charges.
"This constitutes a legal attack on two paramedics who were trying to do their jobs," Mr Posteraro told the BBC, calling the charges "precedent-setting".
"The perpetrators are the cause of his death, not the paramedics."
Hamilton police arrested and charged one man with second degree murder in Al-Hasnawi's death. A second man is charged with accessory to murder after the fact.
Al-Hasnawi's family has filed a lawsuit against police, paramedics and the hospital.