Arizona care worker accused of migrant shelter child abuse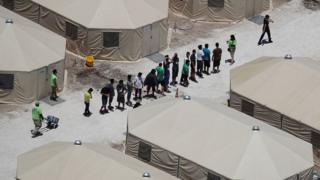 A former youth worker at a shelter for migrant children in Arizona has pleaded not guilty to sexually abusing eight boys under his care.
Levian Pacheco, 25, is charged with committing 11 sex crimes between August 2016 and July 2017 at the privately operated housing centre.
Records show he is HIV-positive, and some of the boys are undergoing testing for the sexually transmitted virus.
The news comes days after another care worker was charged with a sex crime.
Prosecutors say the boys Mr Pacheco allegedly targeted at the Casa Kokopelli facility in Mesa were all between the ages of 15 to 17.
He was employed by Southwest Key, a Texas-based non-profit that is the largest organisation contracted by the US government to house undocumented immigrant children.
A number of the over 2,000 children who were separated from their parents after crossing the US-Mexico border without papers have been held at Southwest Key facilities.
---
More on US immigration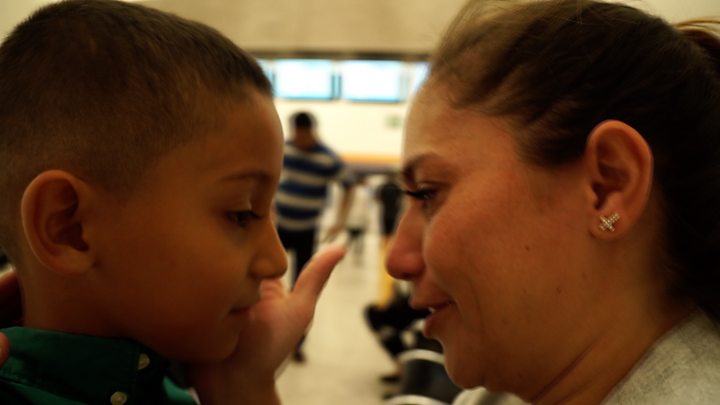 ---
Mr Pacheco's lawyer told US media the allegations include an "extraordinarily broad range of dates and lack of specificity".
The allegations predate the Trump administration's since-reversed "zero tolerance" policy, which led to the separation of illegal immigrant families.
This is the third known arrest of a Southwest Key staff member related to allegations of child molestation at a housing facility, US media report.
Earlier this week, a worker at a shelter in Phoenix was charged with molesting a 14-year-old girl.
According to ProPublica, which first reported on the Mesa, Arizona, case, another Southwest Key care worker was convicted in 2015 of molesting a Honduran boy at a shelter in Tucson, Arizona.