Facebook rejects Montreal museum's ad over Picasso nude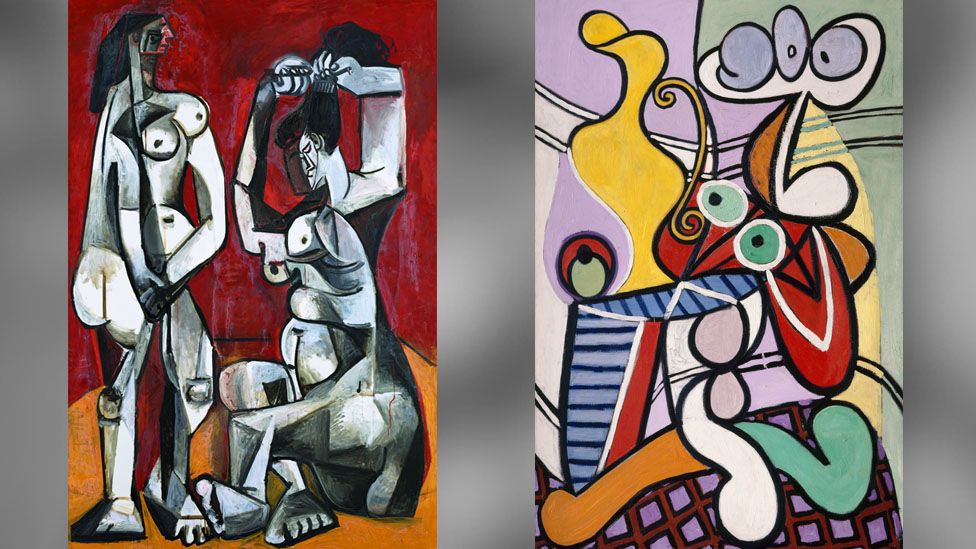 A Canadian museum whose ads featuring Picasso nudes were rejected by Facebook says it is pleased the social media giant is reviewing its nudity policy.
The Montreal Museum of Fine Arts online ad for its big summer exhibit was blocked because it showed abstract breasts painted by the modern master.
The museum eventually had to reach out directly to Facebook in order to get the posts authorised.
The painting used "wasn't shocking", said museum spokeswoman Pascale Chasse.
In fact, Pablo Picasso's Femmes à la toilette was the one of the main promotional press images for the show, which looks at the influence of African art on Picasso and the artist's subsequent impact on contemporary African artists.
It was being used in print and television ads and on the main banner hanging outside the museum in downtown Montreal.
After the first image was rejected, they tried with a new ad using a more abstract image: Large Still Life with Pedestal Table.
It too, was turned down, as was their third attempt.
"The algorithm doesn't see the difference between a piece of art and a bad ad," Ms Chasse told the BBC.
Facebook does allow users to post images of nude paintings, as well as photographs of paintings, sculptures and other art that depicts nude figures.
The standards for advertisements are currently more stringent and do not allow nudity in paintings in ads, though an exception was made in this instance.
That policy is part of an ongoing review by the company, which has been criticised before for blocking ads featuring renowned works of art.
In July, the Flemish tourist board issued a complaint to Facebook after it removed a number of posts showing paintings by artist Peter Paul Rubens for nudity.
Last year, an Australian auction house was blocked from advertising a painting by acclaimed artist Charles Blackman depicting nude figures and a cat.
"We want to make sure that museums and other institutions are able to share some of their most iconic paintings and are currently reviewing our approach to nudity in paintings in ads on Facebook," a spokesperson for the company said in a statement.
Now that the museum's posts have been accepted, Ms Chasse says the whole thing was "a little comical".