US wildlife refuges end ban on neonics and GM crops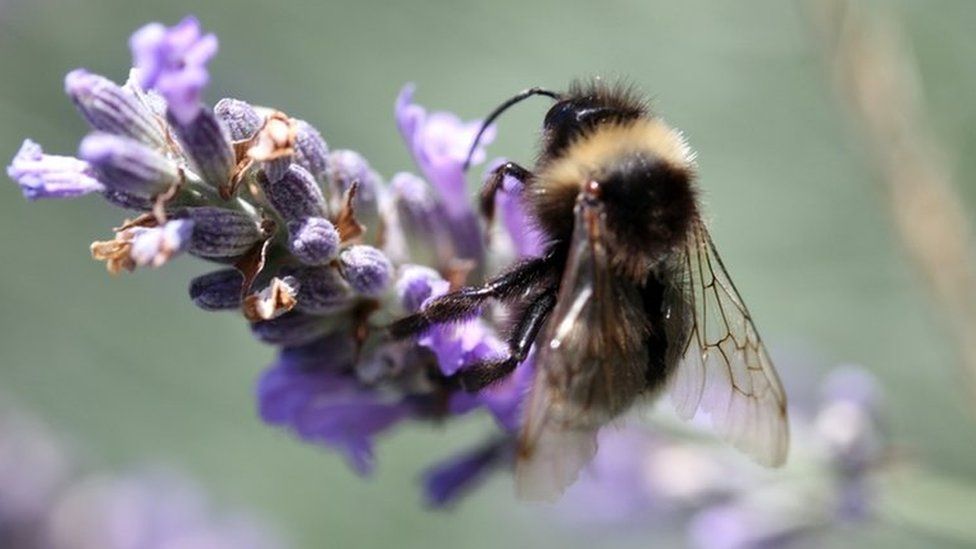 The Trump administration has overturned bans on the use of pesticides linked to declining bee populations and the cultivation of genetically modified crops in US national wildlife refuges.
The move, reversing a policy adopted in 2014, has attracted heavy criticism from environmentalists.
It was announced in a memo by the US Fish and Wildlife Service.
Limited agricultural activity is allowed on some national wildlife refuges.
The Fish and Wildlife Service's deputy director, Greg Sheehan, said in the memo that the blanket ban on neonicotinoid pesticides and GM crops on refuges would end, with decisions about their use being made on a case-by-case basis.
He said genetically modified organisms helped "maximise production", and that neonics might be required "to fulfil needed farming practices".
Mr Sheehan added that the move on GM crops would improve the supply of food for migratory birds including ducks and geese, which are shot by hunters on many of the nation's refuges.
The memo names more than 50 national wildlife refuges where the new policy now applies, covering about 150 million acres across the US.
Jenny Keating of the group Defenders of Wildlife condemned the move.
"Industrial agriculture has no place on refuges dedicated to wildlife conservation and protection of some of the most vital and vulnerable species," she said.
The policy is the latest in a series of Obama administration environmental restrictions to be reversed by the government of President Donald Trump, who campaigned on a platform of rolling back government regulations on business.