Pennsylvania priests 'abused thousands of children'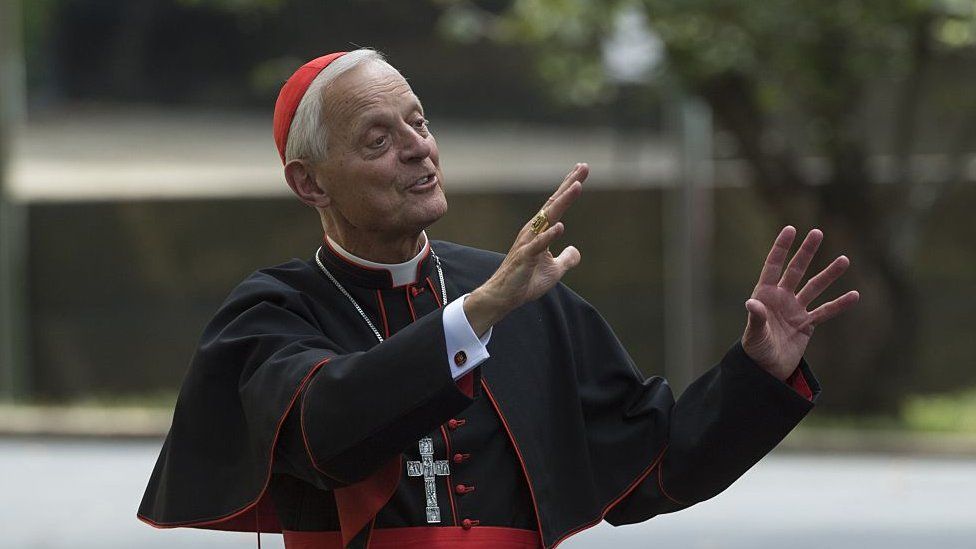 The Pennsylvania Supreme Court has released a grand jury report detailing sex abuse in the Catholic Church, naming over 300 accused clergymen.
The landmark grand jury investigation found more than 1,000 children had been abused by members of six dioceses in the state for the last 70 years.
Officials say the probe found systematic cover-ups by the church.
The report is the latest inquiry into allegations of sex abuse by Catholic clergy worldwide.
After an 18-month investigation, "over one thousand child victims were identifiable, from the church's own records," the grand jury states in the report released on Tuesday.
"We believe that the real number - of children whose records were lost or who were afraid ever to come forward - is in the thousands."
The document states that young boys and girls, as well as teenagers, were abused by clergy.
"All of them were brushed aside by church leaders who preferred to protect the abusers and their institution above all," the report reads.
Due to alleged cover-up efforts by the church's senior officials, most of the cases are too old for prosecution, the grand jury noted.
But officials warned there may be more indictments as the investigation continues.
While the report names hundreds of priests, some names remain redacted due to claims that naming them violates their constitutional rights.
State Attorney General Josh Shapiro said at a news conference on Tuesday that his office is working to remove those redactions.
"Church officials routinely and purposefully described the abuse as horseplay and wrestling and inappropriate conduct. It was none of those things. It was child sexual abuse, including rape," Mr Shapiro said.
The report also criticised Washington DC Archbishop Cardinal Donald Wuerl, formerly of the Pittsburgh diocese, for his role in concealing the abuse.
The high-profile cardinal defended himself in a statement ahead of the report's release on Tuesday, saying he "acted with diligence, with concern for the survivors and to prevent future acts of abuse".
"The report will be a reminder of grave failings that the Church must acknowledge and for which it must seek forgiveness," he wrote.
The Pennsylvania grand jury, which convened in 2016, interviewed dozens of witnesses and examined more than 500,000 pages of internal documents from every diocese in the state except Philadelphia and Altoona-Johnstown, which had already been investigated.
Many victims claimed they were drugged or otherwise manipulated. Some recalled being beaten by family members who did not believe their stories.
Pennsylvania is home to over 3m Catholics. US media report that Pennsylvania has had the highest number of grand jury investigations into child sex abuse in the church in the country.
The report comes amid renewed scrutiny of child sex abuse allegations within the Catholic Church.
Last month, Cardinal Theodore McCarrick, a former Washington DC archbishop and a high-profile Catholic leader, resigned amid allegations that he sexually abused children and adults for decades.
Cardinal Wuerl replaced Cardinal McCarrick as Washington's archbishop after he retired in 2006.
Earlier this year, Pope Francis apologised to Chilean victims for "serious mistakes" he made in handling a case of alleged child abuse.