Fort Lauderdale airport gunman sentenced to life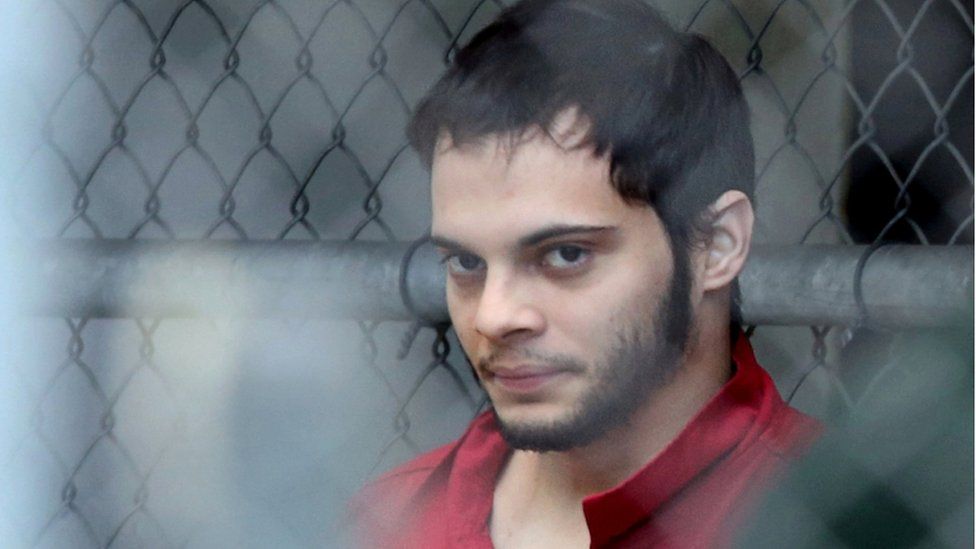 An Iraq war veteran has been sentenced to life in prison for a shooting last year at a Florida airport that left five dead and six injured.
Esteban Santiago, 28, was sentenced on Friday to five life terms plus 120 years in prison in a plea deal to avoid the death penalty.
He confessed in May to the 6 Jan 2017 shooting at the baggage claim of the Fort Lauderdale-Hollywood airport.
He was diagnosed with schizophrenia but was deemed able to stand trial.
He flew from Anchorage, Alaska, to Florida on a one-way ticket, retrieving a box containing handgun from his checked luggage, before loading it in a bathroom and emerging to fire 15 shots at passengers collecting their luggage in Terminal 2.
Santiago surrendered to police when he ran out of ammunition, witnesses said.