The woman who founded the 'incel' movement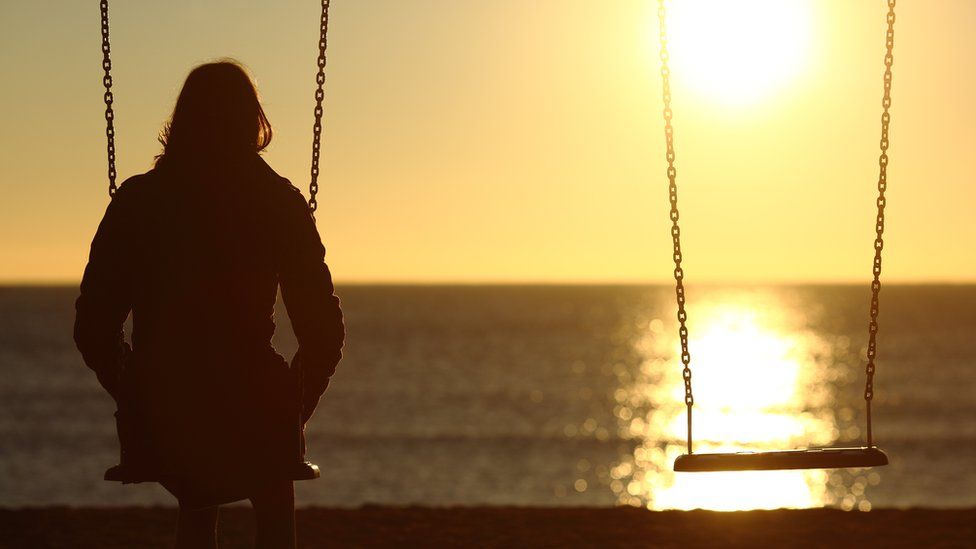 When Alana started a website for lonely people struggling to find love, she had no idea it would become linked to a community of hate and anger directed at women, which would ultimately lead to the deaths of several innocent people in her home city.
Now Alana's starting again - looking for new ways to solve the same problems.
She's been speaking to BBC Radio 5 live's Anna Foster.
In 1997, there was no Facebook, no Instagram, no Tinder. Even MySpace was six years away. Alana, who doesn't want to use her full name, was in her mid-20s and had just started dating.
"It had taken me a long time. I was kind of a late bloomer. I thought, 'Maybe there are other late bloomers out there.'
"I noticed people would talk about the 'lonely virgin' and make silly jokes about people who didn't start dating in their teens," she said.
She was living in Toronto, Canada, and started the website, Alana's Involuntary Celibacy Project, for those who were struggling to form loving relationships.
She described the site as "a friendly place", a simple website where she posted articles and ran a mailing list.
It became a forum for men and women to talk about being lonely, where they could wonder aloud about why they couldn't meet anyone.
"There was probably a bit of anger and some men were a bit clueless about how women are unique, individual humans, but in general it was a supportive place."
One couple who met on the site even got married.
"It definitely wasn't a bunch of guys blaming women for their problems. That's a pretty sad version of this phenomenon that's happening today. Things have changed in the last 20 years."
Alana abbreviated "involuntarily celibate" to "invcel", until someone suggested that "incel" was easier to say.
"The word [incel] used to mean anybody of any gender who was lonely, had never had sex or who hadn't had a relationship in a long time. But we can't call it that anymore."
By 2000, Alana was moving away from the community, satisfied that it would continue without her.
"I didn't notice what was going on because I wasn't paying attention. My dating life was going OK. I didn't want to think about my history as a late bloomer."
Nearly 15 years later, Alana was in a bookshop reading a feminist magazine when she saw a small story about a man named Elliot Rodger.
The 22-year-old had killed six people in a shooting and stabbing spree in Isla Vista, California, before turning a gun on himself.
Before his death, he had distributed a 141-page document exploring his deep-rooted loathing of women, fuelled by an intense frustration over his virginity.
Now Elliot Rodger was being seen as a hero by some in the incel community.
There was worse to come. In April 2018, a man from Toronto called Alek Minassian posted on Facebook: "The Incel Rebellion has already begun… All hail the Supreme Gentleman Elliot Rodger!"
Shortly afterwards, he drove a van down a crowded street, killing 10 people.
"I was pretty sad and angry," said Alana. "These murders happening in my own city made it worse of course. I've had to go through some pain.
"I've asked myself, 'Should I feel guilty?' Friends have reassured me that no, I did my best back in 1997 to create a healthy and positive movement."
The incel community in 2018 bears little resemblance to Alana's site. In particular, it refers to online groups of men who feel that they can't enter into sexual relationships.
The attitudes of men who visit the boards vary widely, but online they frequently vent anger against sexually prolific men ("Chads") and women ("Stacys"). More generally, incel forums often include rants aimed at feminism and women.
In November 2017, the social website Reddit closed down its main incel community, which had 41,000 members.
Alana said: "A few months ago, when the van murders happened, I was upset that the term had changed meanings and I couldn't control it anymore, but that was just my ego. So I've let go and I've moved on. I think it's more important to take action."
In this vastly different online climate, Alana has created Love Not Anger, a project to research how lonely people might find respectful love, instead of being stuck in anger.
She said it's not an attempt to replicate her original site: "You really need to have a moderated forum on this issue, just to keep the violence at bay, and who's got the energy to moderate?
"Dating is hard and happens a bit later in life for some people. Some people need help learning social skills and that doesn't mean they should be stigmatised for that difference."
Getting emotional support
"The internet has a lot of really wonderful effects too. Even in today's incel forums, it's positive that people are being friends with each other.
"It would be wonderful if they could find a more positive take on life. If they could build strong friendships, get emotional support where you need it, that can really help with finding relationships and love. Friendship is the first step towards dating, in my opinion."
Alana admits she didn't expect to be doing this, 20 years on from her original project. "I'm hoping there'll be many people who take up the banner and work for positive change, for people who are lonely."