Prince death: Singer's family sues doctor over opioid addiction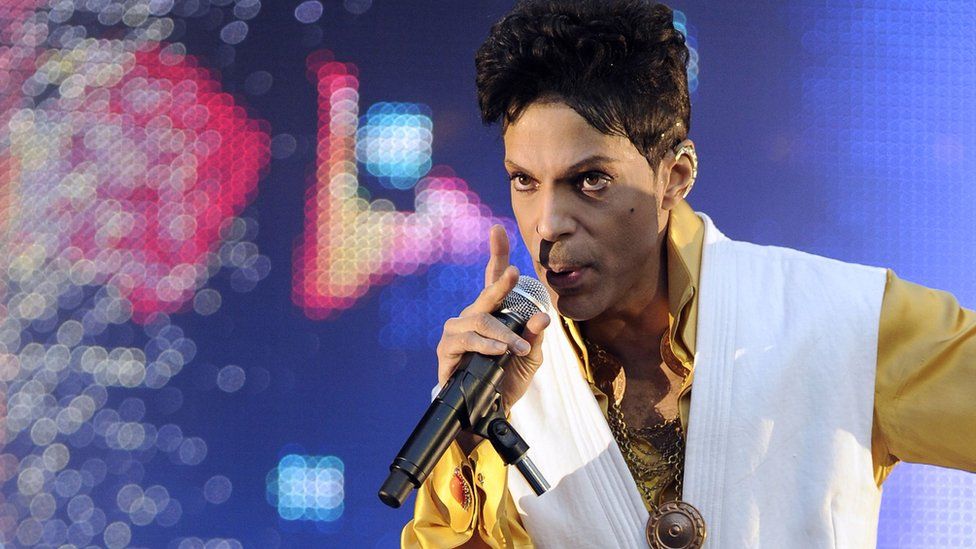 The family of the late US musician Prince is suing his doctor, alleging he failed to properly treat the singer for an opioid addiction.
A lawsuit filed in Minnesota, reported by ABC news, alleges that failures by Dr Michael Schulenberg played a "substantial part" in the star's death.
Prince died in 2016, aged 57, from an accidental overdose of the painkiller fentanyl, a powerful opioid.
Dr Schulenberg has denied any wrongdoing.
But the family's lawsuit, filed in Hennepin County District Court on Friday, alleges that Dr Schulenberg's actions had played a part.
"He failed to appropriately evaluate, diagnose, treat and counsel Prince for his recognisable opioid addiction, and further failed to take appropriate and reasonable steps to prevent the foreseeably fatal result of that addiction," the lawsuit read, according to ABC.
"These departures from the standard of acceptable medical practice had a substantial part in bringing about Prince's death."
The family of the singer - whose real name was Prince Rogers Nelson - is seeking unspecified damages in excess of $50,000 (£39,000).
Paul Peterson said in a statement: "We understand this situation has been difficult on everyone close to Mr Nelson and his fans across the globe. Be that as it may, Dr Schulenberg stands behind the care that Mr Nelson received. We intend to defend this case."
As well as Dr Schulenberg, the lawsuit also names North Memorial Health Care, where Dr Schulenberg worked, Walgreens stores, which dispenses medication, and UnityPoint Health.
Prince was found unresponsive in a lift at his Paisley Park Studios, Minnesota, on 21 April 2016.
An investigation revealed he had experienced significant pain for a number of years, and hundreds of painkillers of various types were found at his house.
Evidence showed Prince had thought he was taking the prescription drug, Vicodin, when in fact he was taking a counterfeit Vicodin pill laced with potentially deadly fentanyl.
Prosecutors said there was no evidence that the pills that killed Prince had been prescribed by a doctor.
In April, following a two-year investigation, they said they had found no evidence of intentional wrongdoing.