US justice department criticises Harvard over 'racial bias'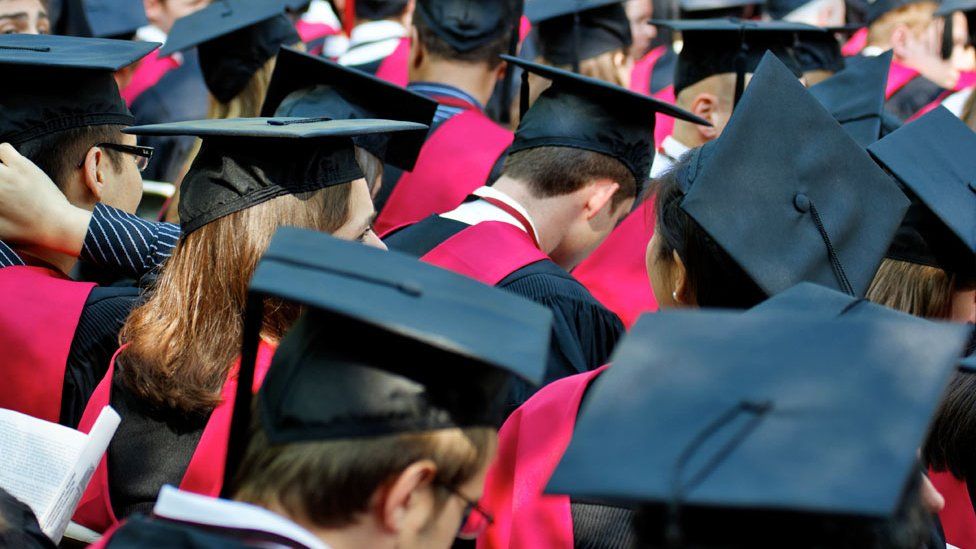 The US Department of Justice (DoJ) has criticised Harvard University over its admissions process, saying it uses "racial balancing" to select students.
The DoJ has weighed in on a civil lawsuit challenging Harvard's use of race in the application process.
Harvard is accused of discriminating against Asian-Americans, but the university denies the claim.
The DoJ filed a statement in Boston federal court where the case is to be tried in October.
The move comes two months after President Donald Trump's administration announced it was cancelling the previous Obama administration's support for so-called affirmative action programmes.
Those programmes seek to boost admissions of under-represented minorities, particularly Hispanics and African-Americans.
The department has been investigating Harvard for potential civil rights violations over its affirmative action policy.
It says Harvard has failed to prove that it does not discriminate on the basis of race.
The department said the evidence in the lawsuit brought by non-profit group Students for Fair Admissions (SFFA) showed Harvard's admissions process "significantly disadvantages" academically strong Asian-Americans compared with other groups.
"No American should be denied admission to school because of their race," US Attorney General Jeff Sessions said in a statement.
The university has said in a statement it was "deeply disappointed" by the department's action and that it will defend the right of colleges to consider race as an admissions factor.
SFFA claims Harvard preferred white, black and Hispanic applicants, some less qualified than Asian-American students, and that it consistently ranked Asian-American applicants lowest on personal traits such as likeability.
Harvard has previously denied this, saying admission rates for Asian-Americans had grown.
African-Americans constitute 14.6%, Hispanic or Latino 11.6% and Native American or Pacific Islander 2.5%.
A category of all others, mainly white students, is just under 50%.
This is the latest development in an ongoing judicial battle between the SFFA and Harvard which began in 2014.
The judges denied the challenge of a white woman, who believed she was rejected by the University of Texas due to her race.
Affirmative action, or "positive discrimination", can continue to be used by public universities when considering minority students, the court said.