Manafort associate pleads guilty to lobbying as a 'foreign agent'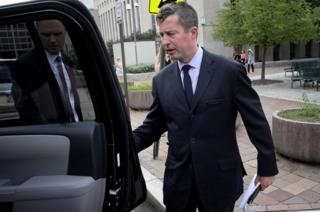 A political consultant with ties to ex-Trump campaign chairman Paul Manafort has pleaded guilty to failing to report his lobbying work for a foreign group.
Sam Patten, who is a US citizen, was accused of "wilfully" acting as a foreign agent in the US for a pro-Russian political party in Ukraine.
Special Counsel Robert Mueller, who is leading the Russia probe, referred the case to Washington DC prosecutors.
Earlier this month, Manafort was found guilty of tax and financial crimes.
As part of his agreement, he also acknowledged steering foreign funds to President Donald Trump's presidential inauguration in January 2017.
He admitted to acting as a "straw purchaser" by enlisting an unnamed American to buy four tickets for $50,000 on behalf of his Ukrainian client who wished to attend Mr Trump's swearing-in.
It is illegal for a foreign national to donate to a presidential inauguration. Patten will not be charged for that, however, due to his plea agreement with prosecutors.
The charges against Patten, a 47-year-old Republican political consultant, were filed by US Attorney Jessie Liu in Washington DC.
The case was referred to Ms Liu by Mr Mueller, who is investigating Russia's alleged interference in the 2016 presidential election.
Patten pleaded guilty in federal court in Washington DC on Friday and pledged to co-operate with investigators, US media report.
The charge could carry a sentence of five years in jail.
He was released after surrendering his passport and promising to stay in the Washington area.
Prosecutors say he founded a lobbying firm with a Russian national in 2015 and worked on behalf of Ukraine's Opposition Bloc, a group for which Manafort also lobbied.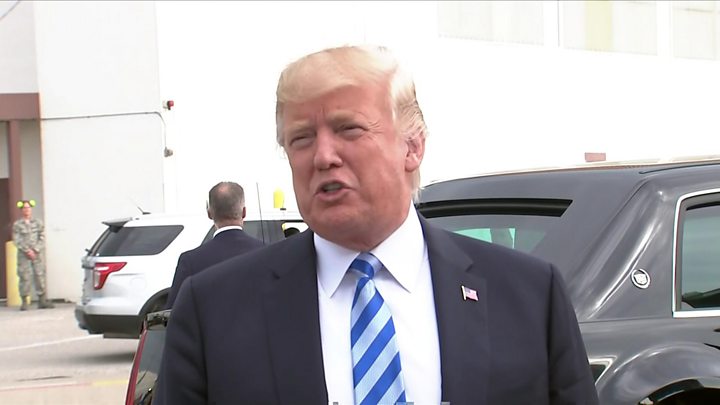 Patten worked for Manafort on Ukraine campaigns, as well as in countries such as Russia, Georgia, Iraq and Kazakhstan.
He has also reportedly worked on micro-targeting operation for Cambridge Analytica, a UK-based data analytics firm that has drawn scrutiny for its involvement in the 2016 election and for harvesting Facebook users' personal information on behalf of political clients.
He led the Moscow office for the International Republican Institute, a pro-democracy organisation with ties to the US Republican party, in the early 2000s.
According to US media reports, Patten also formed a company with Konstantin Kilimnik, a Russian citizen and Manafort aide who was charged in Mr Mueller's investigation earlier this year.
No date has yet been set for Mr Patten sentencing hearing.