Gwyneth Paltrow's Goop pays $145,000 in vaginal egg lawsuit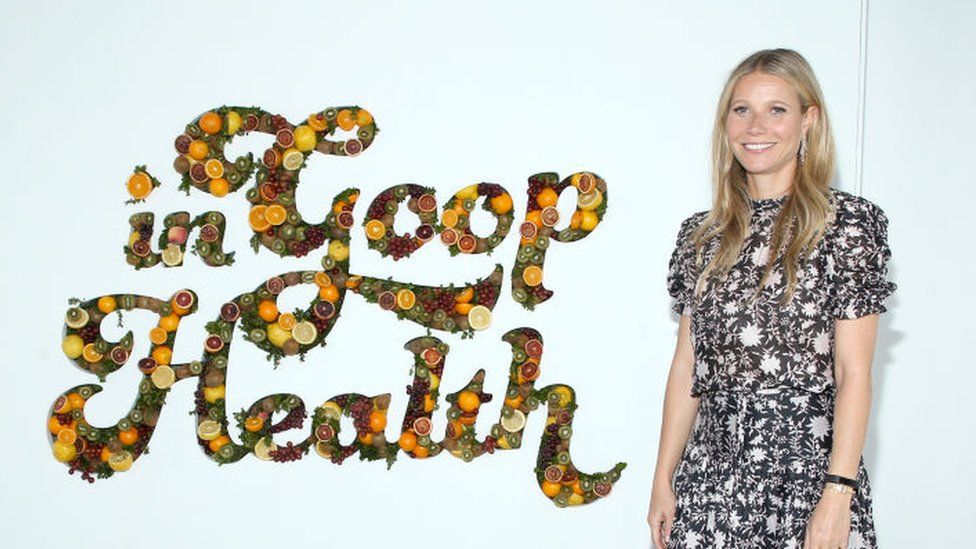 The lifestyle website founded by actress Gwyneth Paltrow has agreed to pay $145,000 (£112,000) for making unscientific claims about vaginal eggs.
The settlement also applies to a "flower essence", which Goop said could cure depression.
Goop claimed its jade and rose quartz eggs, which are inserted vaginally, could balance hormones and regulate menstrual cycles, among other things.
The lawsuit was brought by California's consumer protection office.
"The health and money of Santa Clara County residents should never be put at risk by misleading advertising," District Attorney Jeff Rosen said in a written statement.
"We will vigilantly protect consumers against companies that promise health benefits without the support of good science…or any science."
Goop said in a statement that while it "believes there is an honest disagreement about these claims, the company wanted to settle this matter quickly and amicably. This settlement does not indicate any liability on Goop's part".
Both the jade and rose quartz eggs, which are sold for $66 and $55 respectively, are still for sale, but Goop is prohibited from making further health claims that are not backed up by science.
Goop also will be banned from selling medical devices that are falsely advertised or unapproved.
The company agreed to pay $145,000 in civil penalties, and is also offering a refund for customers who purchased the eggs or the flower essence under false claims.
It said it has not received any complaints about the product claims.
Paltrow has increasingly come under scrutiny from scientists and doctors who say the actress uses pseudoscience to sell products on her website Goop.