Boston police captain's son jailed for IS terror plot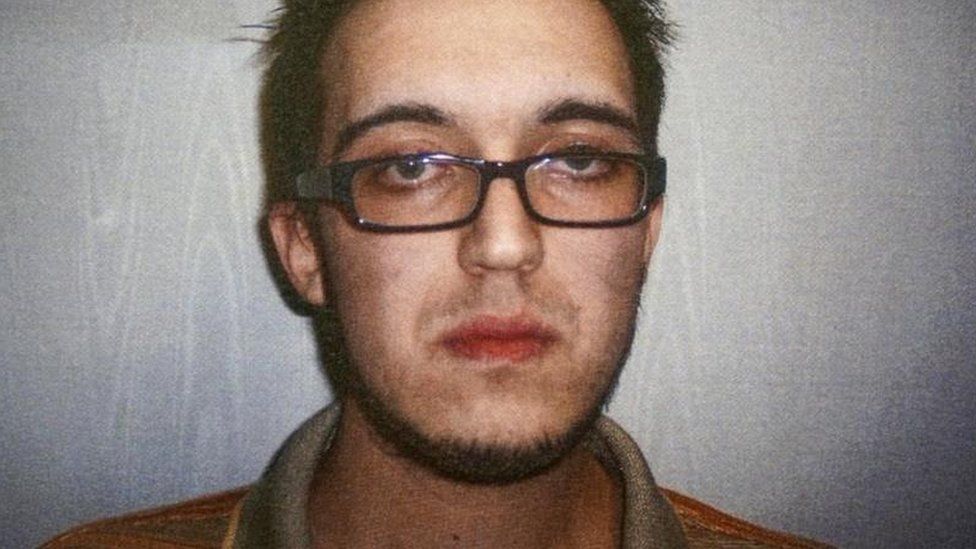 The son of a Boston police captain has been sentenced to 20 years in prison for planning a terror attack.
The FBI described Alexander Ciccolo, 26, as a "committed soldier" of the Islamic State terror group.
He was arrested in 2015 after his father alerted authorities over concerns about his son.
Prosecutors said Ciccolo was planning to attack a campus with explosives. His lawyers had argued he had mental issues and the plan was poorly thought out.
His plan involved using pressure cooker devices filled with nails and ball bearings similar to the ones used in the Boston Marathon attack in 2013, they said.
A number of firearms and petrol bombs were found in his apartment after his arrest. He had posted on the Facebook page of Boston bomber Dzhokhar Tsarnaev saying: "JUSTICE FOR JAHAR KEEP THE HOPE"
The statement says he was planning to attack "a United States university" but gives no detail.
Earlier this year Ciccolo pleaded guilty to attempting to provide support to a foreign terrorist organisation, firearms possession and attempting to using weapons of mass destruction.
Prosecutors said the decision by his father, Captain Robert Ciccolo, to report him "likely saved the lives of numerous innocent people".
Harold Shaw, who heads the FBI's Boston division, said the 26-year-old had "expressed his desire to engage in acts of violent jihad against our country, and with this sentencing, he will now pay the price for conspiring with a foreign terrorist organisation".
As well as the prison term, the 26-year-old was sentenced to a lifetime of supervised release, which includes limits on his ability to use the internet.
Defence lawyers had argued that their client's history of mental illness and substance abuse had played "a major impact on his ability to think rationally".
His mother, who has defended her son since his arrest, described the sentence as "unjust and harsh".