Canada man emails 247 women called Nicole to find girl he met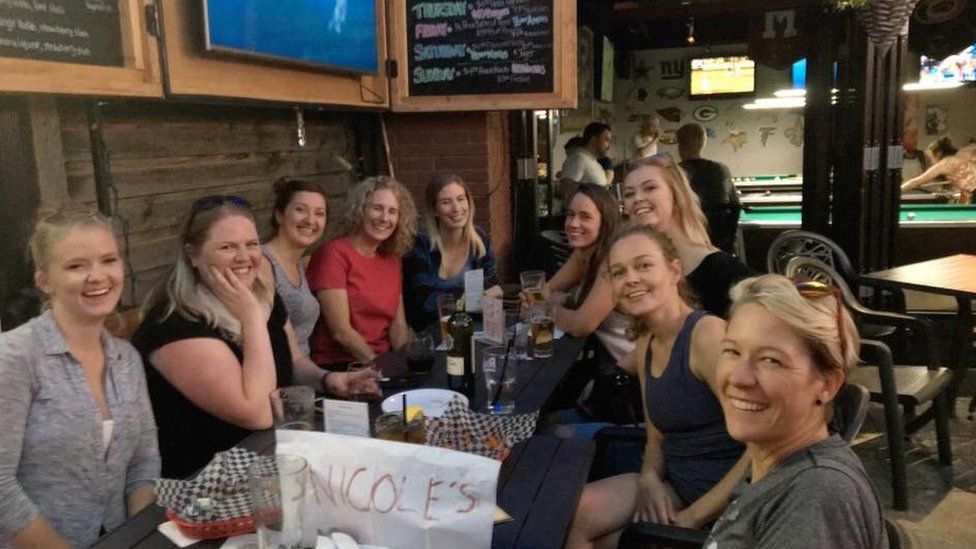 A missed connection on a Canadian university campus led to an unusual bonding experience for hundreds of women named "Nicole".
When he failed to reach an exchange student he had met at the pub, University of Calgary student Carlos Zetina did not give up.
He emailed 247 women with the first name "Nicole" who had a university email address, hoping she would see it.
She did not, but the women banded together to help him find her.
The love (or at least like) story began when Mr Zetina chatted up an exchange student from the Netherlands named Nicole at the campus bar.
She gave him her number, but it appeared to be the wrong one.
Not wanting to be "a bad guy who didn't text back" he decided to email every Nicole he could find in the campus directory.
The BBC is not responsible for the content of external sites.
"Hi, this is a mass e mail to all Nicole's if you don't fit this description then ignore and if you are the one and just don't want to talk to me that's okay as well," he wrote to 247 women, who ranged from undergraduate students to tenured professors. "If you name is Nicole and you're from Holland and you think Nietzsche is depressing then text me."
As he did not use the BCC line, all of the women on the list could see each others' email addresses, and they began to message each other.
"There was just Nicoles saying they'd never been so happy to be called Nicole or Nicolette in their lives. Others were wishing Carlos 'good luck buddy,' and just talking about how it was an epic way to start your school year," PhD candidate Nicolette Little told the StarMetro newspaper.
A Facebook group dubbed "Nicole from last night" was created, with about 80 members, and the women arranged to meet in person at a downtown bar.
"It turned from it being odd to it being really funny," Nicole Macmillan told the BBC. "Someone responded and said 'I say we should start a Nicole party instead'."
The BBC is not responsible for the content of external sites.
The Nicole Mr Zetina was searching for did not have a university email address, which meant she did not receive the email. But she caught wind of the Facebook group and reached out to the other women.
Having only had a Canadian mobile number for a week, Nicole from Holland said she accidentally gave him the wrong number, and was happy to reconnect.
The women who Mr Zetina emailed were more than happy to oblige.
"Carlos is so sweet, he is so kind," Ms Macmillan said. "He's a really genuine person and he just wanted to let this girl know he wasn't standing her up."
The two are planning to meet up next week - without 247 other women tagging along.