Hiker probably killed in Oregon's first fatal cougar attack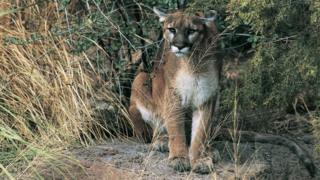 Authorities in the US state of Oregon have determined a missing woman found dead near a hiking trail was probably killed by a cougar.
The body of 55-year-old Diana Bober, who had been missing since 29 August, was found near Mount Hood on Monday.
Oregon Fish and Wildlife officials said on Tuesday that an autopsy found wounds consistent with a large animal attack, and DNA samples are being tested.
If confirmed, it would be the state's first fatal wild cougar attack.
"At this point every indication is that a cougar is responsible," Oregon Fish and Wildlife spokesman Brian Wolfer told reporters at a news conference, according to the Oregonian newspaper.
Cougars, also known as mountain lions, panthers or pumas, are members of the wild cat family. They live across the Americas, from British Columbia to Argentina.
Mr Wolfer noted there is a "slim possibility" something else was responsible, however, and so officials are analysing DNA to make certain it was a cougar which killed the hiker.
He did not say when the results would be released, but said wildlife authorities are searching for the cougar they believe is responsible for Bober's death.
"We don't believe the threat to the public posed by cougars is any greater today than it was yesterday, however, we don't know and can't quantify the threat that this particular animal may cause," Mr Wolfer said.
Bober was reported missing by family last month. Officers from the Gresham Police Department found her car near a ranger station on 8 September and launched a search mission in the area.
Her body was found two miles away on Monday. Officials say the attack likely happened days before she was found.
Wildlife authorities have asked that the public avoid the area, and the Hunchback Trail where Bober's body was found has been closed as authorities hunt for the animal.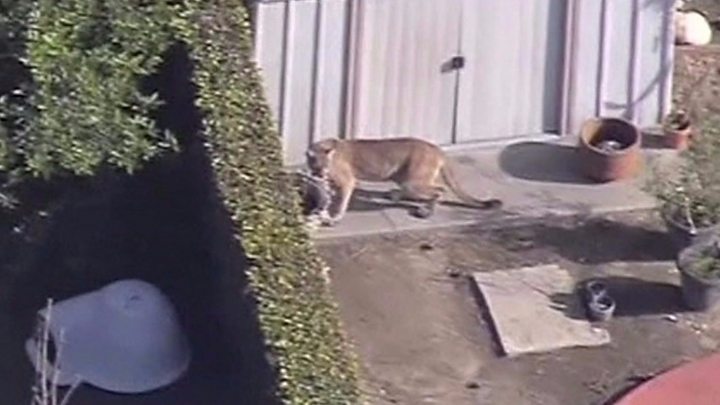 The Mount Hood National Forest is located approximately 40 miles (64km) southeast of the city of Portland.
Oregon is home to around 6,600 cougars, Mr Wolfer said, adding that his agency receives over 400 complaints a year of cougars threatening livestock or pets.
The last fatal cougar incident in the state occurred at a large animal reserve, when a keeper was mauled to death while cleaning the animal's compound, the Oregonian reported.