Hurricane Florence: Four reasons to fear this storm
Hurricane Florence is one of the biggest storms to make landfall along the US eastern seaboard in decades. The Carolinas haven't experienced anything like this since the 1980s. Here's why this storm threatens not only the coast but millions of people inland.

The coastal area of South Carolina features hundreds of inlets while North Carolina has barrier islands miles away from the mainland. As the storm moves inland it will find a relatively flat area for hundreds of miles. South Carolina's state capital Columbia is at only 89m (292ft).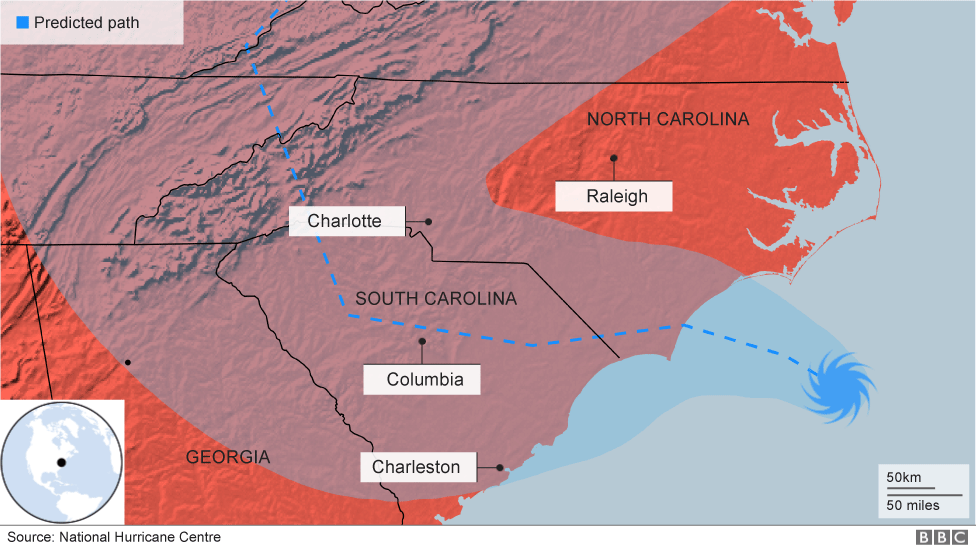 Inland flooding
After landfall, the storm is expected to linger over the area for a few days, which would result in rising river levels and lakes. Most of the damage during Hurricane Matthew in 2016 in North Carolina came from inland flooding - 31 people died and nearly 100,000 homes were destroyed. The eye of that hurricane merely grazed the coast.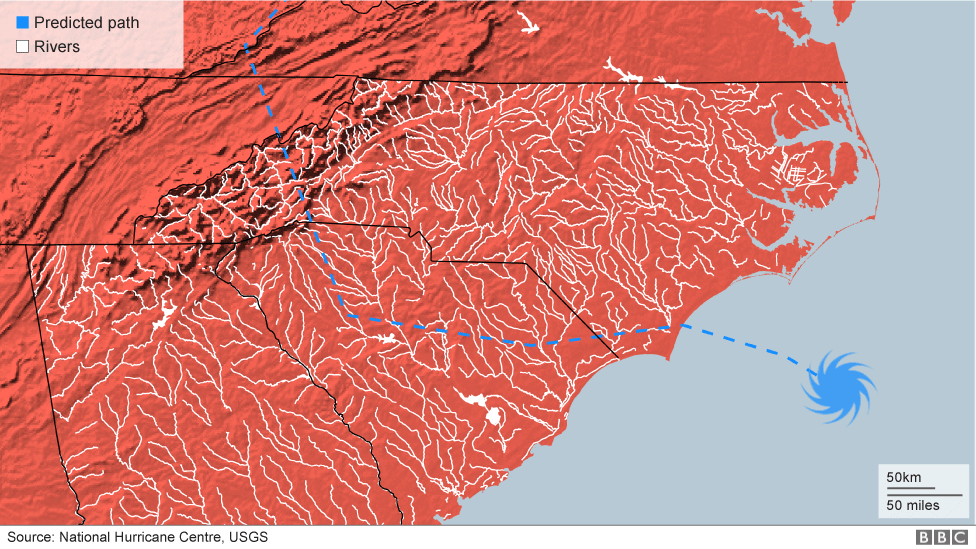 Poverty rates
The path of Hurricane Florence goes over some of the poorest areas on the eastern seaboard. In some counties, nearly one person in three lives below the poverty line. Poor people are less likely to evacuate since they can't afford to travel and stay in other regions. Residents are still recovering from Hurricane Matthew, and communities with financial struggles are slow to rebuild after a major disaster.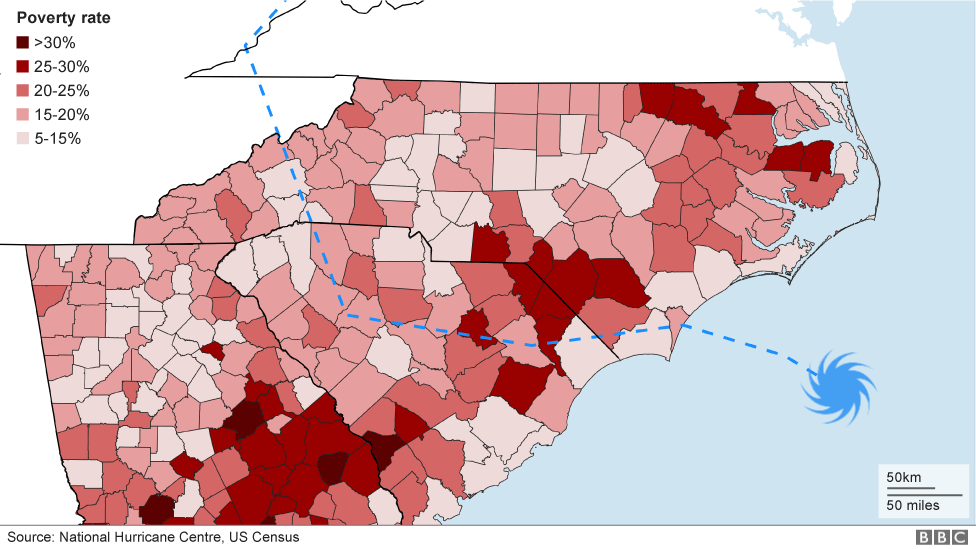 Flood insurance
Flood insurance is common for home and business owners living on the coast, but communities further inland are not as willing or able to afford it. Hurricane Florence's path is hitting many counties where fewer than 5% of people have flood insurance. Along the coast, fewer homes have flood insurance than five years ago.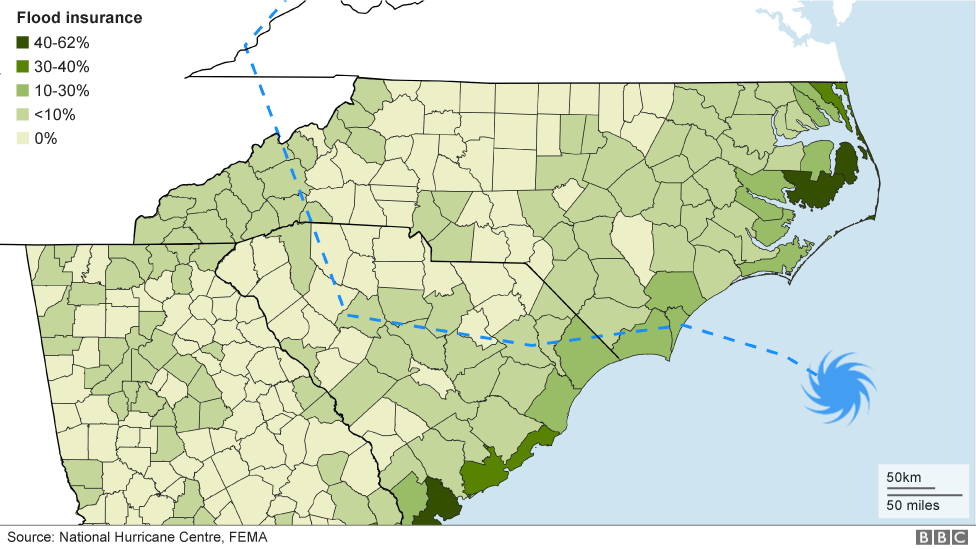 No area in the US would be able to deal easily with Hurricane Florence, but the communities in its path are more vulnerable than in the past. As the recovery from past storms continues in many rural towns, the next storm is striking them.
.