Kim Kardashian bodyguard sued for $6.1m over Paris robbery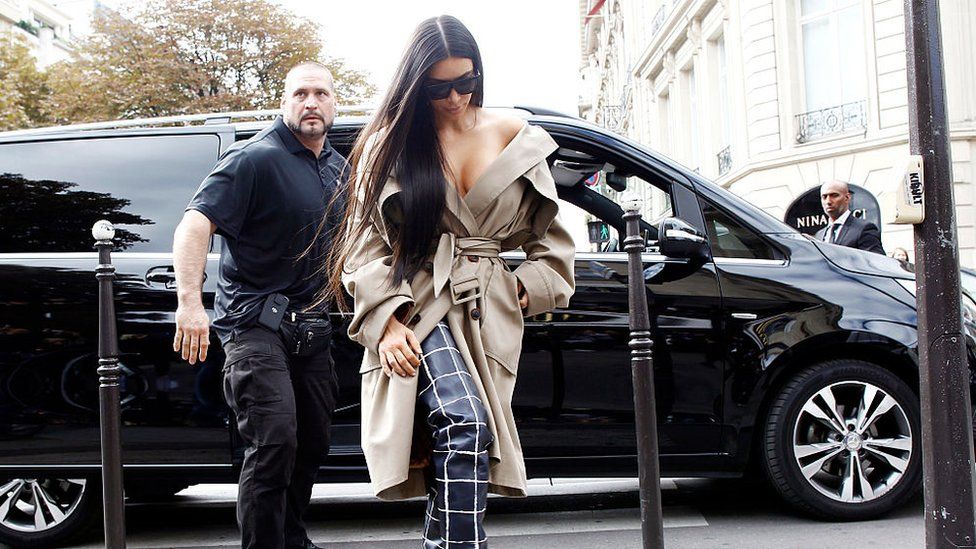 Kim Kardashian West's bodyguard is being sued for $6.1m (£4.7m) by the celebrity's insurer after she was robbed in Paris two years ago.
Insurer AIG claims Pascal Duvier and his company Protect Security "negligently" protected the star's private apartment.
Kardashian West was robbed at gunpoint and tied up during Paris Fashion Week in October 2016.
AIG paid for the cost of the jewellery stolen in the incident.
Mr Duvier at the time was accompanying Kardashian West's sisters, Kourtney and Kendall, to a nightclub.
"They grabbed me and took me into the hallway," she said. "They tied me up with plastic cables and taped my hands, then they put tape over my mouth and my legs."
AIG's lawsuit, filed in Delaware, reportedly claims the bodyguard and his firm left the celebrity alone in her room.
Mr Duvier and his Protect Security company have reportedly acted as protection for other celebrities, including the Black Eyed Peas.
Kardashian West became famous as the star of reality television show Keeping Up With The Kardashians.
The BBC is not responsible for the content of external sites.