Pope defrocks two Chilean bishops over child abuse claims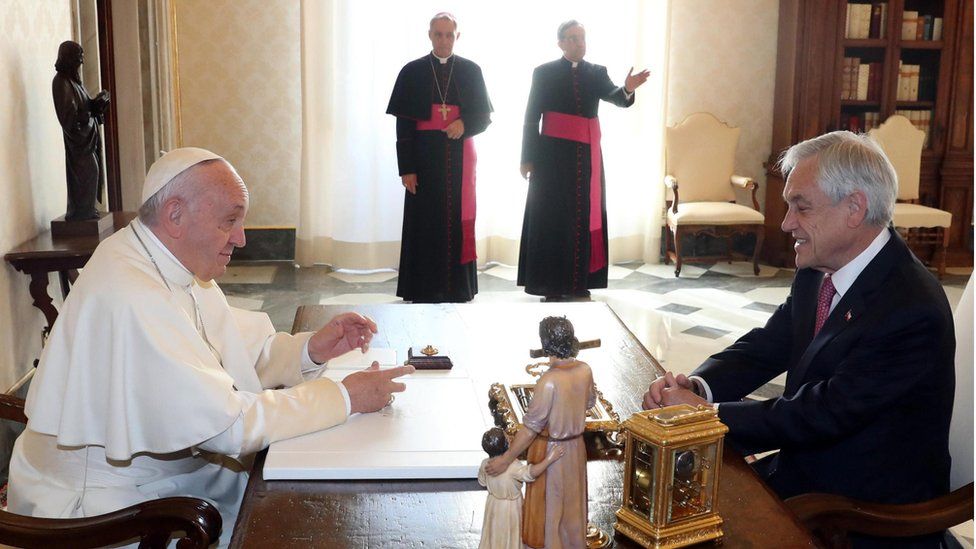 Pope Francis has stripped two Chilean bishops of their duties as priests amid claims that they are linked to the sexual abuse of minors.
They are Francisco José Cox Huneeus, archbishop emeritus of La Serena, and Marco Antonio Órdenes Fernández, archbishop emeritus of Iquique.
The decision could not be appealed against, it said on Saturday.
More than 100 Catholic clergy are being investigated in Chile over alleged sex crimes and attempts to cover them up.
The move to defrock the two Chilean archbishops came a day after Pope Francis accepted the resignation of Washington DC archbishop Donald Wuerl, who has been criticised for his handling of sexual abuse cases.
A Pennsylvania grand jury report on sex abuse released in August said he had allowed accused priests to be reassigned or reinstated.
He will reportedly retain his title of cardinal and continue in his role until a successor is found.
Allegations of sexual abuse by Catholic clergy worldwide continue to affect the Church.
Most of the victims were boys, and more than half were aged 13 or younger.