Frozen expat pensions: 93-year-old activist heads to Downing Street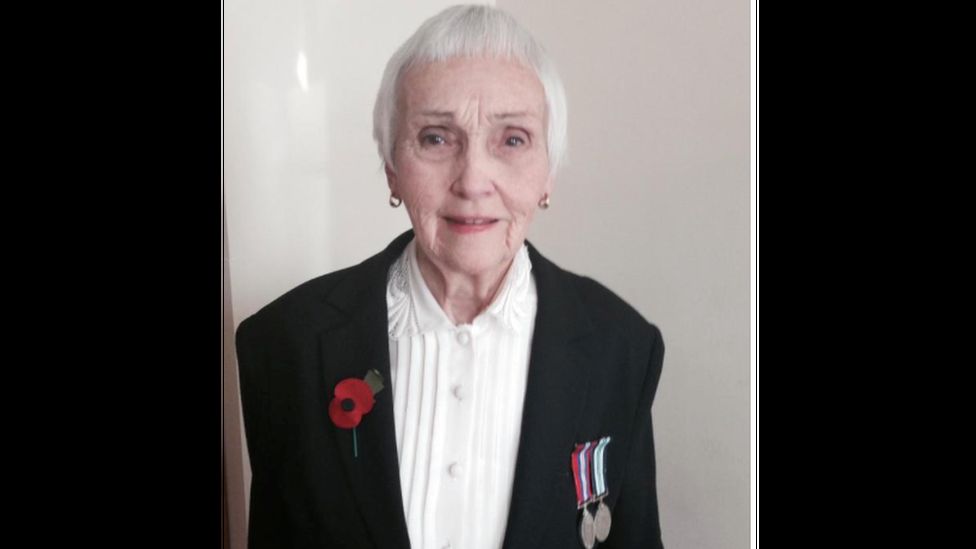 A 93-year-old British expatriate living in Canada is flying to London to take up her fight against frozen pensions.
Anne Puckridge, who left the UK 17 years ago to be closer to family, says a law freezing the pensions of Brits who have moved abroad is unfair.
At the time she left, her pension was £72.50 a week; if she had stayed, it would now be worth £125.95 a week.
She plans to present a petition of more than 200,000 signatures to the prime minister's residence.
Mrs Puckridge, who campaigns for the International Consortium of British Pensioners, told the BBC the law has seriously diminished her quality of life.
"I have to be so careful with what I spend. I have to be so careful with Christmas and birthdays especially - I can't indulge my family," she said.
On Thursday, she will fly to London, where she plans to deliver the petition to Downing Street.
"It's the injustice of it that gets to me," she said.
Organisers for the consortium have also invited MPs to meet with her to discuss the issue directly.
This is not the first time she has made the journey.
She was in London campaigning four years ago; but nothing in the interim has changed.
"They won't answer our questions and when they do they send us back boilerplated answers. They just won't listen," she said.
In total, she says she believes she's lost £22,000 from her pension.
The policy was under scrutiny in 2010, when The European Court of Human Rights rejected an appeal by a group of pensioners.
About half of UK pensioners retired abroad live in one of 50 countries, including Spain, France and the United States, in which they are entitled to receive the same state pension as UK residents - £125.95 per week.
But if they retire to other countries not on that list - including many Commonwealth members such as Canada, Australia and South Africa - their pension will be frozen at the date of retirement.
An all-party parliamentary group (APPG) is currently discussing the issue. APPGs have no formal status in Parliament but are used by MPs and others to raise awareness of a wide range of issues.
The cost of increasing all the overseas pensions to the same level has been estimated at more than £600m a year.
The official response to campaigners has been that the government pays the pensions it is required to pay under existing legislation and reciprocal arrangements with other countries.