US mid-terms latest: How handwriting could affect your vote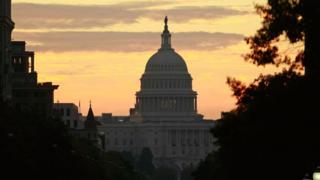 The US mid-term elections in just under two weeks' time will help define the rest of Donald Trump's presidency.
Americans will vote for members of both chambers of Congress, as well as for governors in 36 out of 50 states.
Between now and then, we'll bring you updates and all the best analysis every weekday in this round-up.
Today we look at a court battle over absentee ballots in Georgia, a new Trump law on opioids and different views at political rallies.
One court case
How good is your handwriting? A federal judge has ruled Georgia must stop throwing out absentee ballots when a voter's signature doesn't match their voter registration card.
"This ruling protects the people of Georgia from those who seek to undermine their right to vote," American Civil Liberties Union (ACLU) staff attorney Sophia Lakin said, calling the court's decision a huge victory.
Judge Leigh Martin May issued a temporary restraining order, saying the state must notify voters first before they can reject their ballots or their applications.
"The court does not understand how assuring that all eligible voters are permitted to vote undermines the integrity of the election process," she said.
The ACLU argued Georgia election officials aren't required to be trained in spotting differences in your signature, and there's no rule or law defining differences between one person's handwriting and another's.
Georgia has until noon on Thursday to comment on the ruling, Judge May said.
The rules for absentee ballots differ across the country - 27 states and the District of Columbia allow absentee ballots from any qualified voter, but 20 states need an excuse from the applicant.
A Northern Illinois University study has drawn up a Cost of Voting Index, to measure how easy it is to vote across the US.
One law
"Together we are going to end the scourge of drug addiction in America," President Trump said as he signed a sweeping new law on opioids.
The bill expanded access to substance disorder treatments for Medicaid users and aims to boost research efforts to find non-addictive pain killers.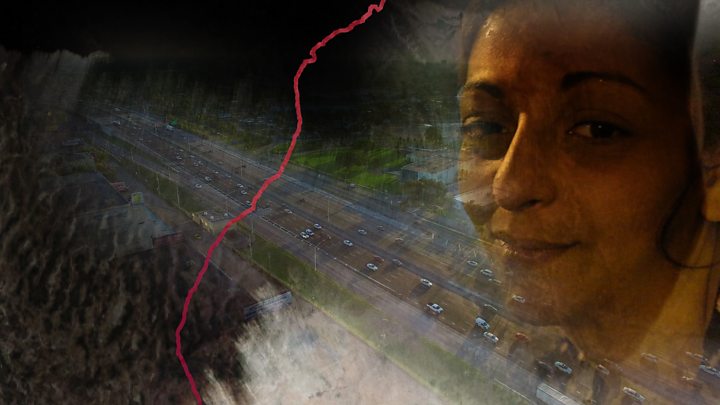 In a rare show of bipartisan action, the Senate passed the legislation 98-1 earlier in the month. The House voted 393-8 in favour.
Last year, 72,000 died from drug overdoses, and both parties are focusing on the issue in their mid-term campaigns.
The Wall Street Journal reports that political ads about opioids have aired more than 50,000 times across 25 states in the run-up to the midterms.
One video
Remember Barack Obama? The former Democratic president is back on the campaign trail, trying to boost support for his party's platform.
Donald Trump is also criss-crossing the nation, rallying the Republicans ahead of the midterms.
Both men are loved and loathed - so the BBC's Rajini Vaidyanathan went to a rally on each side to ask people their thoughts.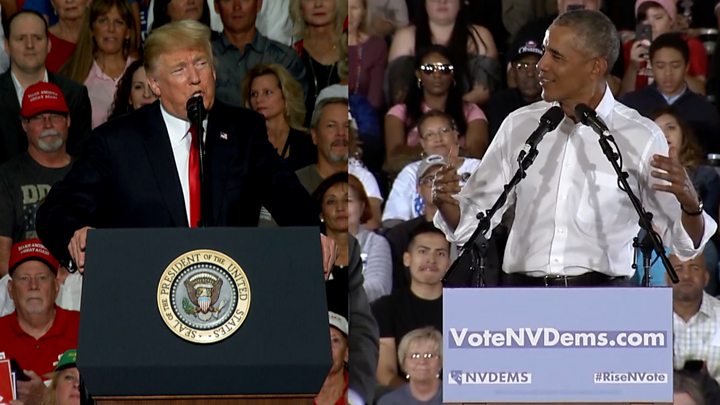 Choose the outcome
Write your own future with our signature mid-term elections game, showing all the possible outcomes of the vote. Only 12 days to go.