US mid-terms latest: Trump mulls a 'mid-term border closure'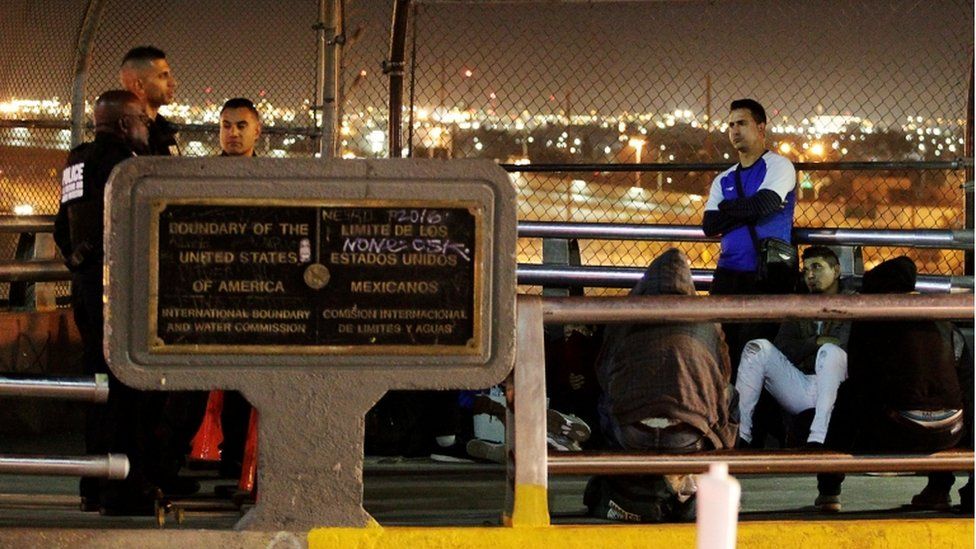 The upcoming US mid-term elections on 6 November will help define the rest of Donald Trump's presidency.
Americans will vote for members of both chambers of Congress, as well as for governors in 36 out of 50 states.
Between now and then, we'll bring you updates and all the best analysis every weekday in this round-up.
Today we look at the southern border, a special hotline and a bad day at the office for self-declared presidential hopeful Michael Avenatti.
The move would bar migrants, including asylum seekers, from entering the country through Mexico.
It follows days of tweets by the President agitating over a caravan of Central American immigrants progressing north toward the US.
Mr Trump has tied the issue to the upcoming mid-terms, despite the group still being more than 1,000 miles and weeks away on foot.
Every time you see a Caravan, or people illegally coming, or attempting to come, into our Country illegally, think of and blame the Democrats for not giving us the votes to change our pathetic Immigration Laws! Remember the Midterms! So unfair to those who come in legally.

— Donald J. Trump (@realDonaldTrump) October 22, 2018
Strong action on the border is likely to play well with Mr Trump's anti-immigration base - who elected him with famously tough rhetoric about the US-Mexico frontier.
According to the New York Times, Mr Trump could announce the closure early next week, invoking national security concerns, as he did with other travel bans.
Democrats in Georgia have launched a special hotline to help answer questions from confused voters.
Earlier in the race, a bombshell Associated Press report said that 53,000 registrations (70% of which were from black voters) have been held up by Mr Kemp's office over technicalities.
Michael Avenatti, the lawyer best known for representing adult film actress Stormy Daniels, had a very bad day at the office on Thursday.
The outspoken Trump critic, who has been open about his ambitions to run for president, is taking heavy flak for an interview he gave in Time magazine.
Pressed further, he cited the "realities of the situation" for his statement.
"I think if the Democrats nominate anyone other than a white male at the top of the ticket, they're gonna lose the election," he told the magazine.
Let me be clear: I have consistently called on white males like me to step, take responsibility, and be a part of stoping the sexism and bigotry that other white males engage in. It is especially important for them to call out other white males. I make this pt in my speeches.

— Michael Avenatti (@MichaelAvenatti) October 25, 2018
On the same day, both Avenatti and his client Julie Swetnick (who came out with allegations against Supreme Court justice Brett Kavanaugh before his confirmation) were referred to the Department of Justice.
Senate Judiciary Chairman Chuck Grassley wrote to the FBI and Attorney General Jeff Sessions to say the pair should be investigated for making "materially false statements" to his committee.
On Twitter Mr Avenatti, who stands by his client, welcomed any investigation, declaring: "It's Christmas in October!"
Write your own future with our signature mid-term elections game, showing all the possible outcomes of the vote. Only 11 days to go.