Man and woman fall to death from Yosemite National Park cliff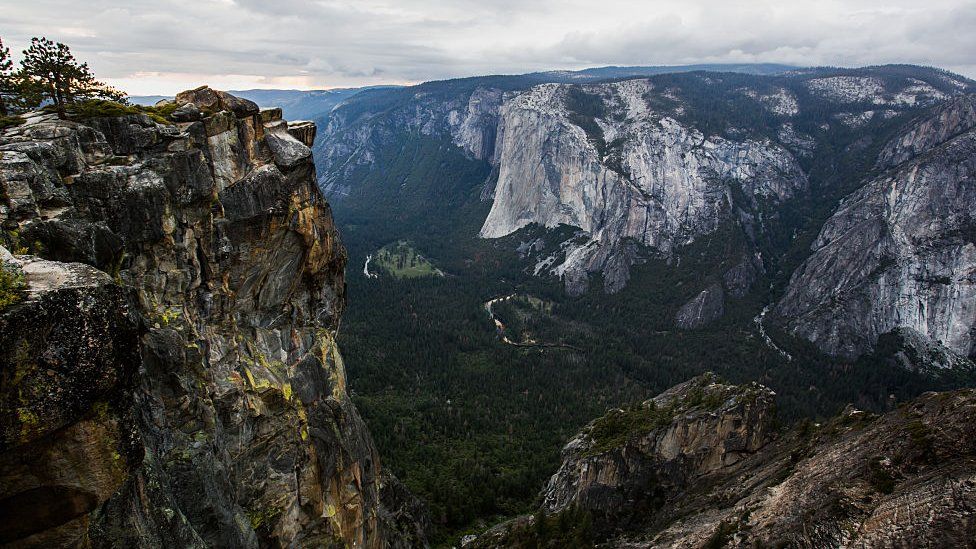 Officials in California's Yosemite National Park are investigating the deaths of two people who fell from a popular lookout on Wednesday.
A park spokesman said the bodies of a man and woman were spotted by a tourist beneath Taft Point, which rises about 3,000 ft (900m) above the valley floor.
At least 10 people have died in the park this year, the spokesman added.
Last month, an Israeli teenager fell to his death from another popular lookout in the world-renowned US national park.
On Friday, park rangers recovered their bodies from terrain in a "challenging area", officials said.
But their identities are still unknown, they added.
"This incident is under investigation and no further details are available," spokesman Scott Gediman said in a statement.
The latest deaths come just one week after a photo of the Taft Point lookout went viral, when a photographer captured a wedding proposal amidst the backdrop of the Sierra Nevada mountains.
Taft Point, a promontory at elevation 7,500ft (2.3km), features breathtaking views of Yosemite Falls and El Capitan - the famous granite rock that is popular amongst rock climbers.
"It's a super-popular place in Yosemite. Really popular for engagements, proposals, weddings," photographer Matt Dippel said after the snap went viral online.
"There were at least three or four different brides and grooms up there doing their post-wedding photos, so it's definitely not an uncommon thing to see up there," he told CNN, after asking the internet to help him locate the couple that he photographed on 6 October.
In 2015, famed rock climber Dean Potter died during a stunt that began at Taft Point.
Potter, and fellow extreme athlete Graham Hunt, were wearing wingsuits - skin tight suits with batwing sleeves and a flap between their legs to help them glide - when they jumped from the point.
The pair crashed after attempting to clear a V-shaped notch in a ridgeline, park officials said.