Woman survives six days in Arizona desert after car crash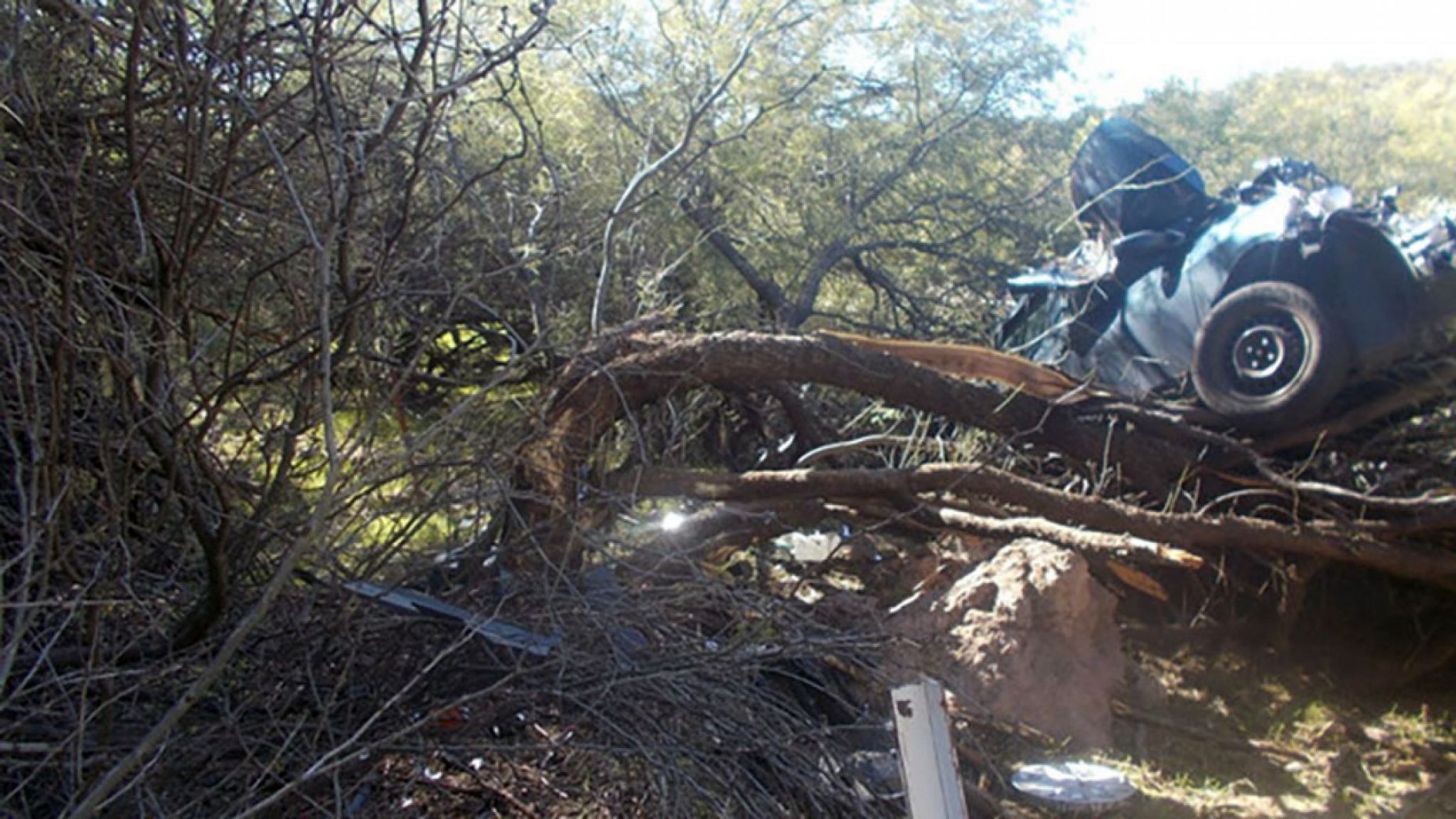 A woman has been found alive six days after her car crashed and landed on top of a tree in the Arizona desert.
The 53-year-old, who has not been named, lost control while driving on the US 60 highway near Wickenburg, north of Phoenix, before crashing through a gate.
Police say the car plunged 50ft (15m) and landed in a mesquite tree, where it "remained suspended above the ground".
She survived on grass and water during the ordeal, police said.
An Arizona highway maintenance team were guiding stray cows when they noticed a damaged fence followed by the car stuck on top of a tree, rescuers said.
A team of rescuers then found the woman by following "human tracks" leading towards a river bed.
The woman told rescuers that she stayed inside her car for days before she climbed out, aiming to walk to the nearest railway tracks in order to be spotted by someone who could help.
She managed to travel 500 yards (460m) before collapsing in a dried out river bed.
She was airlifted to a nearby hospital with serious injuries and severe dehydration, according to officials.
You may also be interested in: