Man kicked off Canada plane over 'sleeping pill'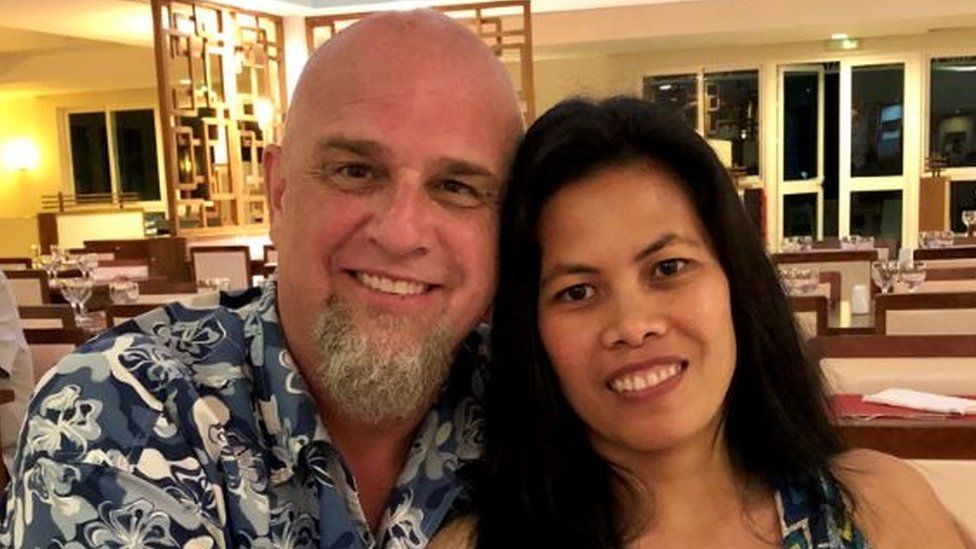 A Canadian man who was removed from a flight after taking a prescription sleeping pill prior to boarding says he feels humiliated by the experience.
Stephen Bennett says the trouble began when a crew member tried to wake him before takeoff.
He says he was not allowed back on the plane despite airport paramedics saying he was fit to fly and an emailed note from his doctor.
The airline says its crew acted appropriately given the circumstances.
Mr Bennett, from Burnaby, British Columbia (BC), and his wife and son were on their way to Cuba and had a layover in Toronto on 13 October.
He says he did not sleep on the overnight flight from the westernmost province of BC and so took a sleeping pill prescribed by his doctor before the connecting flight.
Mr Bennett, who is recovering from a stroke, boarded early and fell asleep immediately. He says he next remembers waking up when his wife nudged him and the flight attendant told him "he had to go" because he was a "medical emergency".
He says there may have been some initial confusion because his wife's first language is not English and she wanted him to rest, but once he was awake he was able to explain he had taken medication.
Paramedics were called and removed him from the plane in a wheelchair. He says they checked him once he was off the plane and told WestJet crew his vitals were fine and he was able to fly, but to no avail.
He says he was also able to get his doctor to email a note saying he was healthy enough for the flight.
"It was so humiliating," he said. "Basically, the stewardess became judge, jury and executioner."
The airline says that it cannot comment specifically on Mr Bennett's case due to privacy concerns. But it said that in any instance where its crew believes a passenger is showing signs of not being fit to fly, that passenger will be removed "out of an abundance of caution".
It noted that those instances include "significant impairment arising from the consumption or use of alcohol or drugs prior to boarding". WestJet says that action is in line with federal transport regulations.
"We stand by our crew's decisions and believe that what we have offered to this guest is reasonable under the circumstances," the airline said in a statement to BBC.
The family, who had booked an all-inclusive vacation in Cuba, were told by WestJet they could take the next flight the following week, putting the rest of their package in jeopardy.
Instead, they booked a flight with another airline, paying some C$2,000 ($1,525; £1,175) for the new tickets and for a hotel in Toronto. They also lost two days off the family vacation.
"It threw a massive wrench into the happiness [of the trip]," he told the BBC.
Mr Bennett says he wants compensation from the airline and an explanation as to why he was kept off the flight despite medical professionals saying he was able to fly.